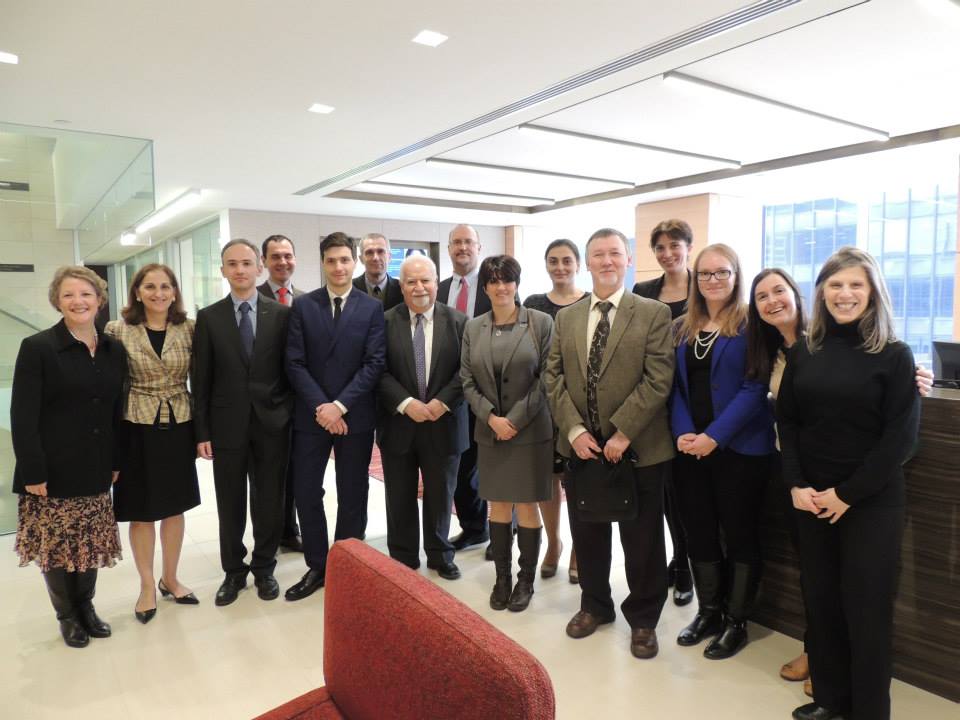 PSIA Faculty and Alumna Begins Carnegie Research Fellowship in Denver, Colorado
YEREVAN, Armenia –The American University of Armenia (AUA) is pleased to announce that Dr. Yevgenya Jenny Paturyan, a 2002 alumna and current faculty member of the Political Science and International Affairs (PSIA) program, has begun her Carnegie Research Fellowship, a four-month fellowship in the United States, funded by the Carnegie Corporation of New York. Her research will examine and analyze the impact and/or weaknesses of international donor support to anti-corruption projects in Armenia, Georgia, and Azerbaijan.
Dr. Paturyan's trip began on January 12, 2015 with a short orientation in New York, where she met with other Carnegie Fellows and learned about their research projects. For the first time in the program's history, the group also had the special privilege of attending a lunch reception at the Carnegie Corporation of New York, where they met with the top leadership of the organization, including President Vartan Gregorian and Vice President Deana Arsenian.
Dr. Paturyan is currently based at the Political Science Department of the University of Colorado, Denver until the end of May. The rationale behind her choice of host institution was her previous experience working with Professor Christoph Stefes, Associate Professor at the University of Colorado, Denver and author of one of the most comprehensive studies of corruption in Armenia and Georgia.
"It has been a great experience so far and a fantastic opportunity for personal and professional growth on many levels. I am very grateful to Carnegie Corporation, proud to be a Carnegie fellow, and, of course, proud to represent Armenia and AUA here," said Dr. Paturyan.
Every year, Carnegie Corporation supports about 20 scholars out of a pool of 200 applicants from former Soviet republics to conduct research projects in the social sciences and humanities. All fellows spend up to four months at their host universities conducting research on specific topics in their fields and write a 15 to 30-page academic paper for presentation upon the fellow's return home.
Founded in 1991, the American University of Armenia (AUA) is a private, independent university located in Yerevan, Armenia and affiliated with the University of California. AUA provides a global education in Armenia and the region, offering high-quality, graduate and undergraduate studies, encouraging civic engagement, and promoting public service and democratic values.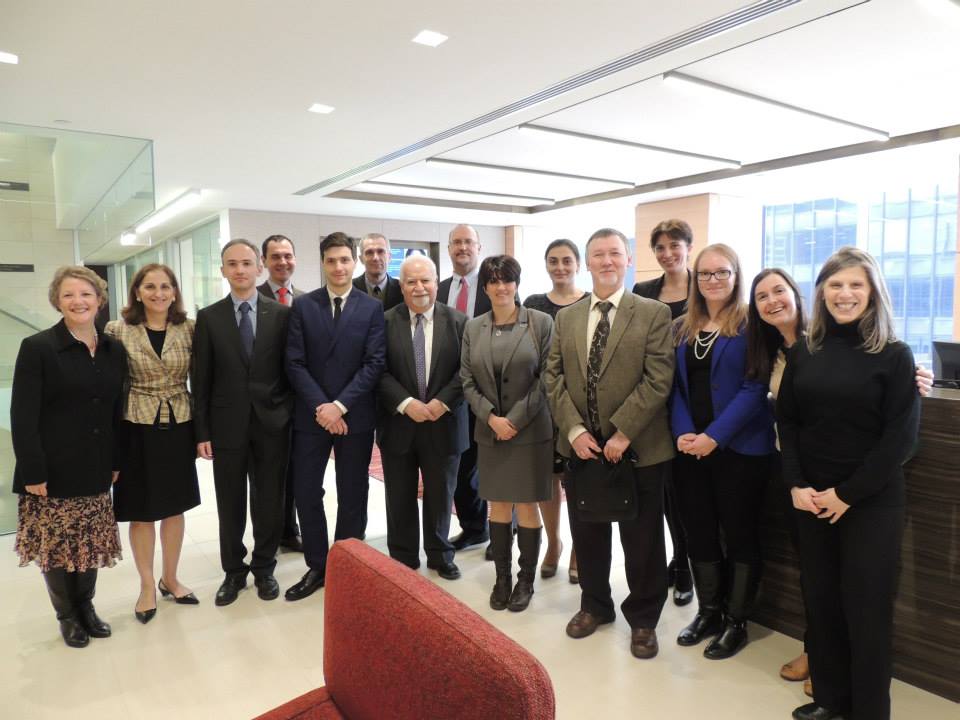 Dr. Paturyan (middle, front)'s trip began on January 12, 2015 with a short orientation in New York, where she met with other Carnegie Fellows and learned about their research projects. For the first time in the program's history, the group also had the special privilege of attending a lunch reception at the Carnegie Corporation of New York, where they met with the top leadership of the organization, including President Vartan Gregorian and Vice President Deana Arsenian