PSIA Seminar Examines Armenian Civil Society after Twenty Years of Transition
2
min read
YEREVAN, Armenia – On March 16, 2015, the American University of Armenia (AUA) Political Science & International Affairs (PSIA) program hosted a seminar with Senior Researcher Valentina Gevorgyan, who presented the recently completed academic study by the Turpanjian Center for Policy Analysis (TCPA), entitled "Armenian Civil Society After Twenty Years of Transition: Still Post—Communist?" The event was part of a series of PSIA seminars that are held every Monday at 3:30 PM. Dr. Simon Clarke, Chair of the PSIA program, introduced the speaker.
The study, which was conducted under the leadership of TCPA Assistant Director Dr. Jenny Paturyan, is the outcome of a research project done in Armenia from 2012-2014. The project assesses the current Armenian civil society to determine what has changed or remained constant over two decades of post-communist development. The manuscript discusses the communist legacy, trust, engagement, and membership in non-governmental organizations, various forms of volunteering, and changes in the social and political environment of Armenia. 
This comprehensive study was based on both primary and secondary data, with the use of quantitative and qualitative methods, including statistical analysis of existing survey data, an original organizational survey, and semi-structured interviews with third sector leaders and volunteers. 
Ms. Gevorgyan concluded that the post-communist legacy of low engagement and trust toward the civil society persists in Armenia, however some positive developments include emerging volunteering and civic activism, mainly on behalf of the youth.
As a follow-up, the authors have started a new academic research project, entitled "Civic Activism as a Novel Component of Armenian Civil Society: New Energy and Tensions," which is focused specifically on examining the emerging practice of more spontaneous, loosely structured civic activism and its relationship with the more organized and institutionalized Armenian NGO sector.
The presented manuscript is available online on the TCPA website. The policy brief of the study is available on the TCPA Blog. The talk was also live-streamed by CivilNet and is available here.
Founded in 1991, the American University of Armenia (AUA) is a private, independent university located in Yerevan, Armenia and affiliated with the University of California. AUA provides a global education in Armenia and the region, offering high-quality, graduate and undergraduate studies, encouraging civic engagement, and promoting public service and democratic values.
Senior Researcher, Valentina Gevorgyan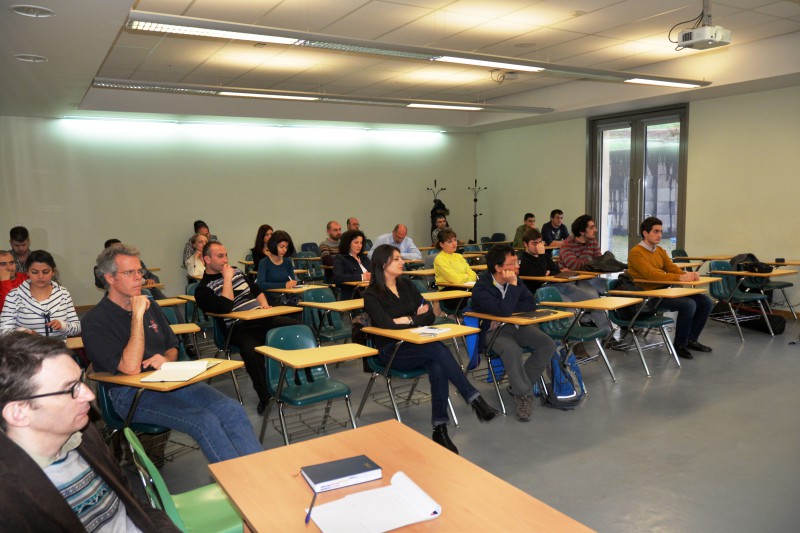 The event was part of a series of PSIA seminars that are held every Monday at 3:30 PM.