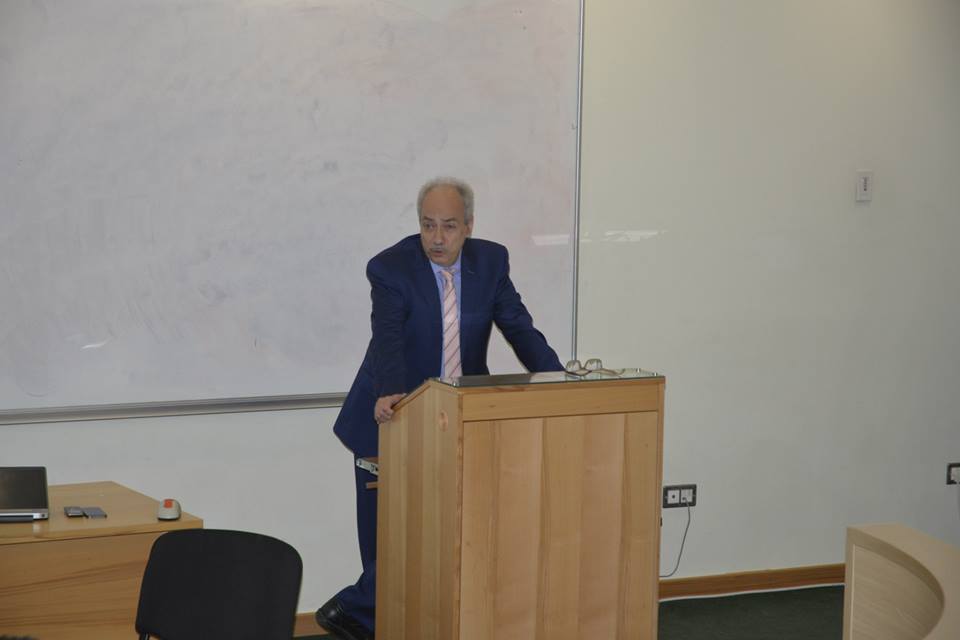 Dr. Yervant Zorian, Chief Architect and Fellow at Synopsys, Shares Expertise with AUA Students
2
min read
YEREVAN, Armenia – On February 16, 2015, students from the American University of Armenia (AUA)'s College of Science & Engineering (CSE) had the opportunity to meet with Dr. Yervant Zorian, a member of AUA's Board of Trustees and the Chief Architect and Fellow at Synopsys, a leading semiconductor technology firm headquartered in Silicon Valley.
Dr. Zorian's presentation addressed the newest trends in smart technology, the challenges faced, and the transition from physical information to information held in the cloud.
He also offered his advice to AUA students looking to follow in his footsteps. "Be curious, keep an open mind, and always be innovative. Innovation today is independent of place and time. You can be anywhere in the world and have access to the same information," he said.
As a member of AUA's Board of Trustees, Dr. Zorian is committed to seeing the university's success, especially in the field of technology. "Even before becoming a Board member, I was involved with AUA. Back in the university's earlier days, we built a small lab to do technological research and put together a nice team of experienced technologists in Yerevan that ended up becoming key contributors at some of today's largest companies. So, when I was invited to be on the Board, there was nothing to think about. It was an honor," he said.
In addition to his work with Snyopsis, Dr. Zorian is currently the President of IEEE Test Technology Technical Council (TTTC), the Founder and Chair of the IEEE 1500 Standardization Working Group, the Editor-in-Chief Emeritus of the IEEE Design and Test of Computers, and an Adjunct Professor at the University of British Columbia.
Dr. Zorian holds 34 US patents, has authored 4 books, published over 350 papers and received numerous awards. He holds an MS in Computer Engineering from the University of Southern California, a PhD in Electrical Engineering from McGill University, and an MBA from the Wharton School of Business, University of Pennsylvania.
Founded in 1991, the American University of Armenia (AUA) is a private, independent university located in Yerevan, Armenia and affiliated with the University of California. AUA provides a global education in Armenia and the region, offering high-quality, graduate and undergraduate studies, encouraging civic engagement, and promoting public service and democratic values.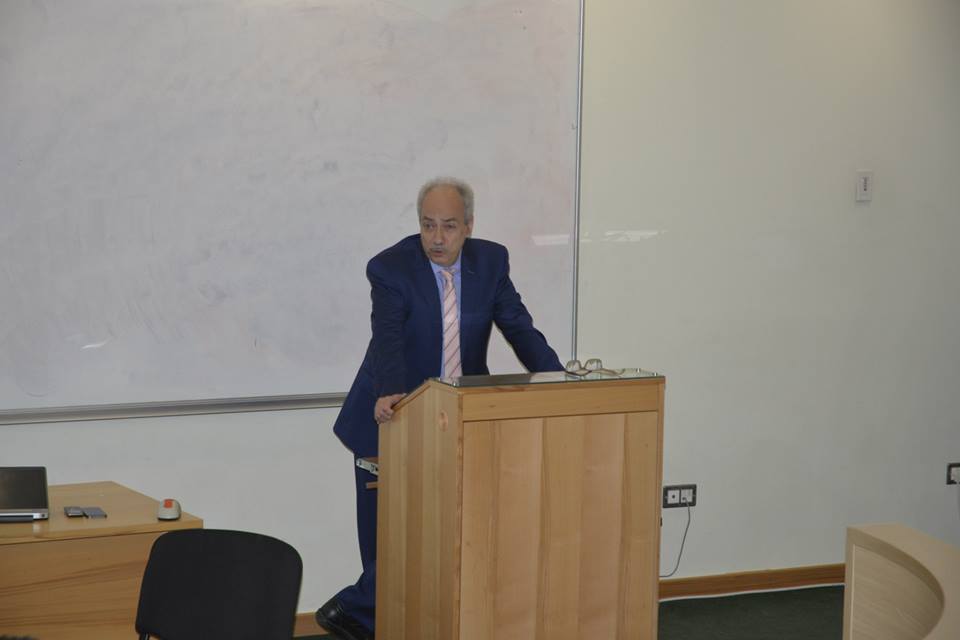 Dr. Yervant Zorian
Students from AUA's College of Science & Engineering