5th Annual IP Moot Court Competition Held at AUA
< 1
min read
YEREVAN, Armenia – From March 14-15, 2015, the American University of Armenia (AUA)'s Master of Laws (LL.M.) program hosted the 5th Annual Intellectual Property (IP) Moot Court Competition organized by the Intellectual Property Rights Center (IPRC). The yearly event is one of the biggest and most popular in Armenia in the field of intellectual property.
The IP Moot Court gathered together many lawyers and IP experts from both private and public sectors. Students from private and public law schools competed with each other and demonstrated their skills and knowledge. Lawyers from private law firms and representatives from state authorities and authors' rights societies served as judges for the competition.
With the support of the LL.M. program, the IPRC strives to create a competition that is an educational and public awareness raising event, providing an opportunity for law students to enhance their writing and oral argumentation skills in the field of intellectual property rights, while wrestling with cutting-edge issues in IP law.
Through efficient cooperation of all stakeholders, the IPRC hopes to foster more rapid development of the IP field in Armenia, which plays a crucial role in today's knowledge-based economy.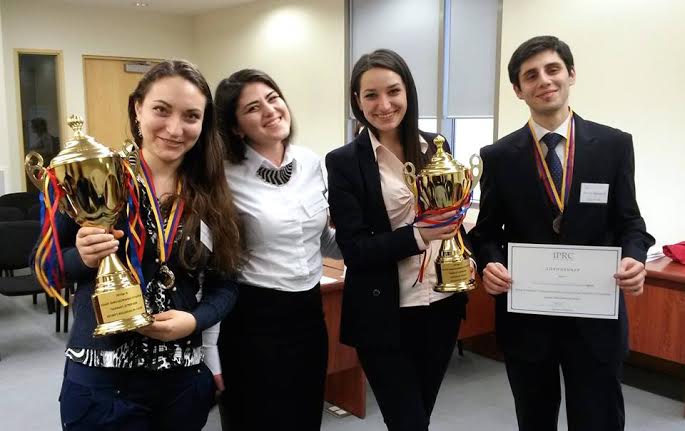 Founded in 1991, the American University of Armenia (AUA) is a private, independent university located in Yerevan, Armenia and affiliated with the University of California. AUA provides a global education in Armenia and the region, offering high-quality, graduate and undergraduate studies, encouraging civic engagement, and promoting public service and democratic values.