Dr. David Harutyunyan Awarded Mkhitar Gosh Prize
< 1
min read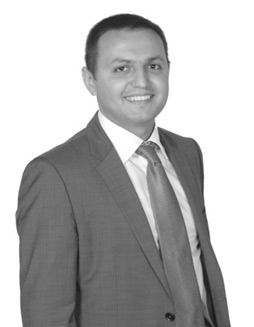 YEREVAN – The America University of Armenia (AUA) is delighted to announce that Dr. Davit Harutyunyan, adjunct professor at AUA's College of Business and Economics (CBE), has been awarded the first prize after Mkhitar Gosh.
Earlier in 2013, Harutyunyan participated in the "Young Scientists Support Program" contest for young scientists in the nomination of Economics and Law under the patronage of the President of Armenia.
Interim Dean of the College of Business and Economics David Blake says, "Clearly, Davit is making a substantial impact in Armenia and in the accounting profession, holding major positions at three global accounting firms.  Further, as a faculty member at CBE, his classes are invariably ranked very highly by his students as they find the content and his teaching to be first-rate."
Harutyunyan holds a PhD in Economics, and is a certified accountant and auditor in Armenia. He is also a board member in the Association of Accountants and Auditors of Armenia and an economic committee member in the Union of Manufactures and Businessmen in Armenia.
He is the author of five books, as well as more than 60 articles published in local and international journals. He is also a tax partner at Grant Thornton since 2013.
Founded in 1991, the American University of Armenia (AUA) is a private, independent university located in Yerevan, Armenia and affiliated with the University of California. AUA provides a global education in Armenia and the region, offering high-quality, graduate and undergraduate studies, encouraging civic engagement, and promoting public service and democratic values.