Fireside Chat With ServiceTitan Co-Founder Vahe Kuzoyan
September 30 @ 5:30 pm

-

7:00 pm

+04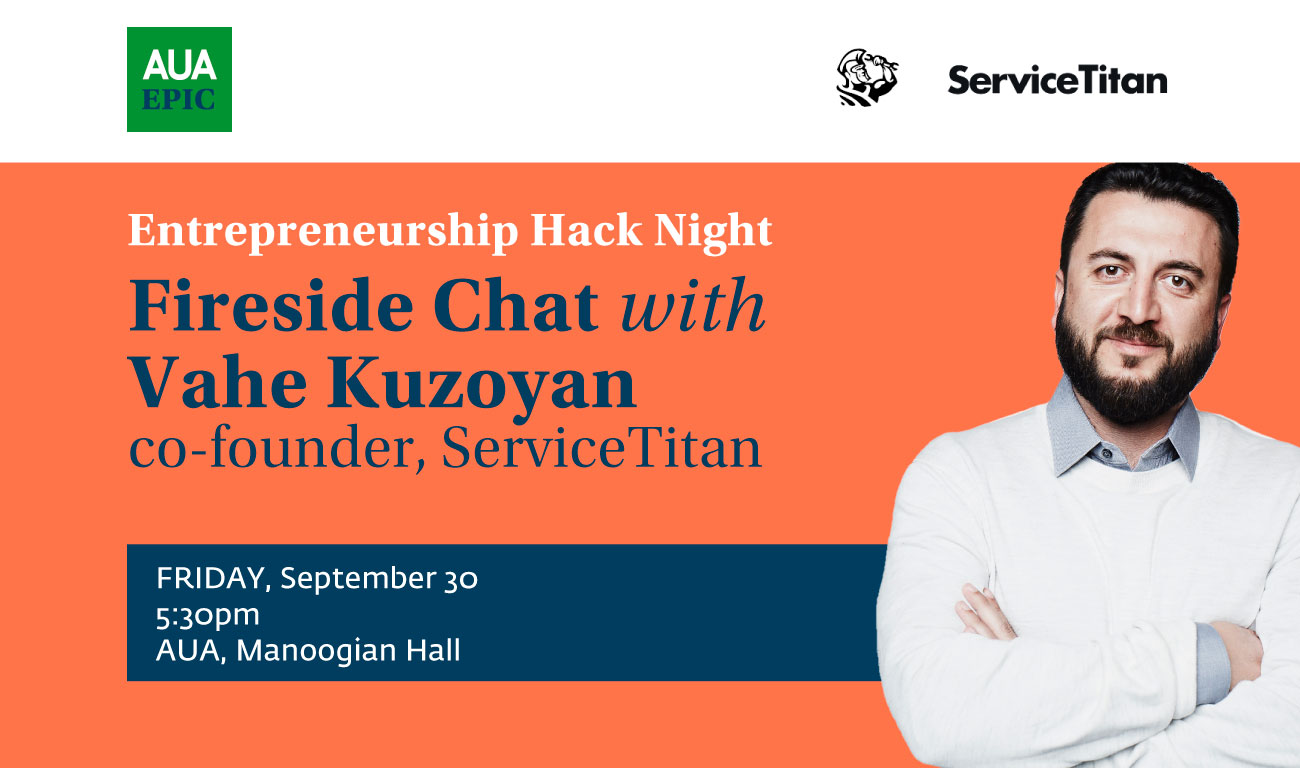 About the Event:
Join us for the first Entrepreneurship Hack Night of Fall 2022 to learn from experienced entrepreneur Vahe Kuzoyan.
Kuzoyan, co-founder and president of ServiceTitan, will focus on the stories and lessons from his entrepreneurial journey, how entrepreneurs and students in Armenia can work to innovate and scale their ideas, and the latest on ServiceTitan's plans in Armenia.
About the Speaker:
Vahe Kuzoyan is the co-founder and president of ServiceTitan.
He is responsible for defining the company's overall product strategy and is the visionary behind ServiceTitan's technological innovations.
Born in the trades, Vahe grew up watching his father, a plumber, work long days in the field and long nights back at home managing the business.
Vahe met his ServiceTitan co-founder, Ara Mahdessian, on a college ski trip where the two bonded over their shared culture and upbringing – both Armenian-American immigrants who saw their parents tirelessly work their way up from service technicians to proud owners of trades businesses.
For Vahe, ServiceTitan is a way to say "thank you" to his father and all the hardworking tradespeople who keep the world running.
Vahe earned his Bachelor of Science in computer science, neuroscience, and business administration from the University of Southern California.
He strongly believes in giving back to his communities and is passionate about his philanthropic work both with Children's Hospital Los Angeles and supporting underprivileged students in Armenia.
Language: English
Related Events