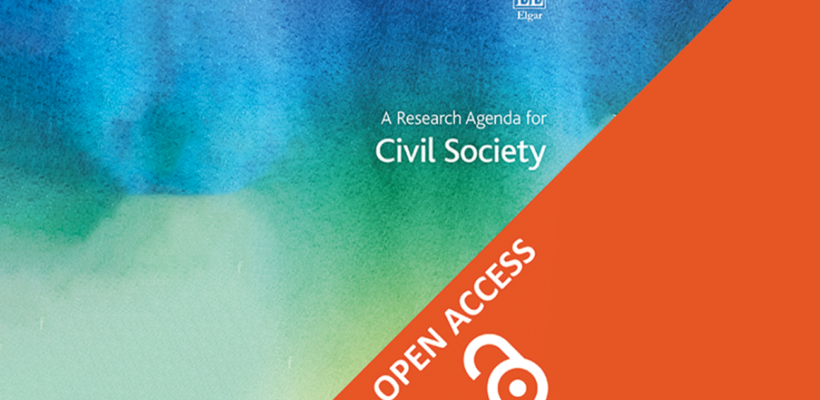 BAPG Program Chair Publishes Chapter in Scholarly Volume
2
min read
YEREVAN, Armenia — American University of Armenia (AUA) Political Science and International Affairs (PSIA) program Associate Professor and Chair of the Bachelor of Arts in Politics and Governance program Dr. Yevgenya Paturyan recently published a chapter in the A Research Agenda for Civil Society edited volume released by Elgar Research Agendas. The book is edited by Kees Biekart and Alan Fowler, two leading authors in civil society research.
"I'm honored and very excited to have a chapter in this book," remarked Dr. Paturyan. "I had read some of Alan Fowler's work when I was a master's student, and now I've contributed to a volume he co-edited. The book is a very interesting and diverse collection of thought-provoking chapters and, most importantly, it is an open-access eBook. I am thankful to Alan and Kees for this amazing journey."
The chapter Dr. Paturyan has authored, "Understanding diversity of South Caucasus civil society," discusses the development of civil society in Armenia, Azerbaijan, and Georgia. She argues that although the three countries share a similar colonial history and past experiences (Soviet rule, wars, revolutions), the governance paths of the three neighbors have diverged significantly since independence, creating different civil society environments. The chapter portrays the similarities and differences between the civil societies of the three countries. The country backgrounds give a taste of the regional diversity; the section on the Soviet legacy highlights the impact of external homogenizing forces. The chapter then discusses the impact of Western funding (NGO-ization), the counterbalancing influence of indigenous local movements, and the extent of Russian influence in the region.
The chapter concludes with tentative suggestions on directions for future research. It argues that the three countries of the South Caucasus region are more diverse than similar and are on divergent political and cultural trajectories. Moreover, the differences between Armenia, Azerbaijan, and Georgia are substantial and growing deeper with each passing decade.
The Political Science and International Affairs (PSIA) program of the American University of Armenia (AUA) equips students with advanced analytical reasoning, critical thinking, and communication skills through the study of political science and international affairs, emphasizing local and global perspectives and practical applications of theory. The program provides world-class teaching and research, producing graduates who can best contribute to the development of the nation.
AUA is pleased to announce the launch of its two new graduate degree programs: Master of International Relations and Diplomacy (MIRD) and Master of Public Affairs (MPA) in the College of Humanities and Social Science (CHSS). The two degree programs are set to begin in Fall 2023, pending final authorization by the Ministry of Education, Science, Culture, and Sports of the Republic of Armenia.