AUA Announces Faculty Promotions 
4
min read
YEREVAN, Armenia ‒ The American University of Armenia (AUA) is pleased to announce our faculty promotions, effective July 2019.  
---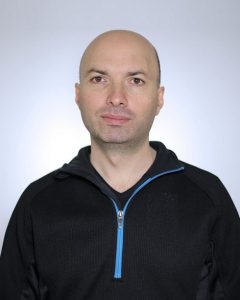 Dr. Vahram Ghushchyan, Program Chair of AUA's Master of Science in Economics (MSE), was promoted to the rank of professor. Prior to joining AUA in 2013 as associate professor, Dr. Ghushchyan served as an assistant research professor at the University of Colorado primarily engaged in health economics and outcomes research combined with teaching research methods, econometrics and healthcare policy courses.
Since joining AUA, Dr. Ghushchyan has led the MSE program through a number of significant expansions, including transitioning the program to a full 2-year curriculum, offering three MSE tracks and two graduate certificate programs, and starting courses in Dilijan for greater synergies with the Central Bank of Armenia's research unit. Besides administering the MSE program, he has served on a variety of university committees.
Dr. Ghushchyan has authored more than 60 peer-reviewed publications, working papers, and numerous conference abstracts. The main focus of Dr. Ghushchyan's research is on health economics and outcomes particularly related to health utility and other patient-reported outcomes, health technology assessment, and health-related workplace productivity. 
Dr. Ghushchyan holds an undergraduate degree from the Armenian State University of Economics (1997), and  master's and doctoral degrees from the University of Colorado Boulder (2001 and 2006, respectively).
Dr. Hourig Attarian joined AUA in 2017 as assistant professor in the College of Humanities & Social Sciences (CHSS) and was promoted to the rank of associate professor in July 2019. While at AUA, she has designed several new courses in education and oral history in service to the undergraduate General Education and the English & Communications programs. Before joining AUA, Dr. Attarian was assistant professor in the Department of Education at Concordia University, Montreal, Canada. 
Dr. Attarian's  research focuses on storytelling, memory and identity through visual and narrative explorations. She has authored two books, more than two dozen peer-reviewed book chapters and articles, video documentaries, and research-creation projects. Notable among her published research are Come Wash with Us: Seeking home in story (that has appeared in the 2019 Oral History Association award winning book Beyond Women's Words: Feminisms and the practices of oral history in the twentyfirst century), Narrating Women's Bodies: Storying silences and secrets in the aftermath of genocide, Blossoming Roots: Youth collecting life stories, and Fostering a New Culture of Learning, Teaching, and Ppractice: Armenian schools and education in Lebanon, a bilingual report funded by the Calouste Gulbenkian Foundation. She is a core member at the Centre for Oral History & Digital Storytelling (COHDS) at Concordia University as well as a member of the Canadian Women's Studies Association (CWSA),  and the McGill Institute for Gender, Sexuality and Feminist Studies (IGSFS).
Dr. Attarian earned her undergraduate degree in English language and literature from Haigazian University, Lebanon, and graduate and doctoral degrees in Education from McGill University, Canada. She also holds graduate diplomas in drama criticism from the Yerevan State Institute of Dramatic and Fine Arts, literary translation from Yerevan State University (YSU), and education from McGill University.
Dr. Gayane Barseghyan was promoted to the rank of associate professor at the Manoogian Simone College of Business and Economics, effective July 2019.  She joined AUA in 2014 as an adjunct lecturer and advanced to the rank of assistant professor a year later. Earlier, she worked as a senior economist at the Central Bank of Armenia and also held a teaching position at YSU. She has recently been a visiting researcher at Bank of Finland (BOFIT).
Dr. Barseghyan has broad research interests and received a number of grants and awards for her research.  She has published articles in international peer-reviewed journals with the most recent ones in the Post-Communist Economies and Journal of Economic Education. 
Dr. Barseghyan has supervised over 50 theses at AUA and taught 12 different courses, nine of which were offered for the first time at AUA. She earned her undergraduate, graduate and doctoral degrees in economics from YSU.
Dr. Mica Hilson joined AUA in 2016 as assistant professor in the English & Communications undergraduate program and was recently promoted to the rank of associate professor. Before coming to Armenia, Dr. Hilson was assistant professor at Indiana University, DePauw University, and Francis Marion University. At AUA he teaches courses in communication, discourse analysis, American literature, British literature, and research methods and has supervised over fifty senior capstone projects. 
His research has appeared in numerous peer-reviewed journals, including Pacific Coast Philology, The Comparatist, and Doris Lessing Studies. His contributions of chapters  in a number of scholarly edited collections include Security and Hospitality in Literature and Culture (Routledge, 2015) and The Ethics and Rhetoric of Invasion Ecology (Lexington, 2016). His current research is in queer theory, modern drama, novels, television, film, and other popular culture.
Dr. Hilson holds undergraduate and graduate degrees from Emory University (1998), and a doctoral degree in English from Indiana University (2010). 
Dr. Natella Mirzoyan was  promoted to research associate professor at the Acopian Center for the Environment, effective July 2019. She joined AUA in 2016 with a long record in international teaching and research. She has contributed to the expansion of the environment course offerings at AUA.
After earning a PhD in 2010 from Ben-Gurion University of the Negev, Israel, Dr. Mirzoyan worked at the University of Maryland, USA, and the Weizmann Institute of Science, Israel. Her research interests include environmental chemistry and molecular microbial ecology of carbon, nitrogen and sulfur cycles in hypoxic aquatic and sedimentary environments, as well as wastewater and solid waste treatment and waste to resource management in recirculating aquaculture systems and intensive agriculture or farming. Dr. Mirzoyan also is a reviewer for several peer-reviewed academic journals such as Aquaculture, Aquacultural Engineering, and Aquaculture and Fisheries (Elsevier). 
Dr. Mirzoyan has been a leader in  experimental research in environmental biogeochemistry and wastewater-based epidemiology. She has secured two research grants to establish a state-of-the-art laboratory designed for environmental chemistry and molecular microbial ecology.
Founded in 1991, the American University of Armenia (AUA) is a private, independent university located in Yerevan, Armenia, affiliated with the University of California, and accredited by the WASC Senior College and University Commission in the United States. AUA provides local and international students with Western-style education through top-quality undergraduate, graduate, and certificate programs, promotes research and innovation, encourages civic engagement and community service, and fosters democratic values.