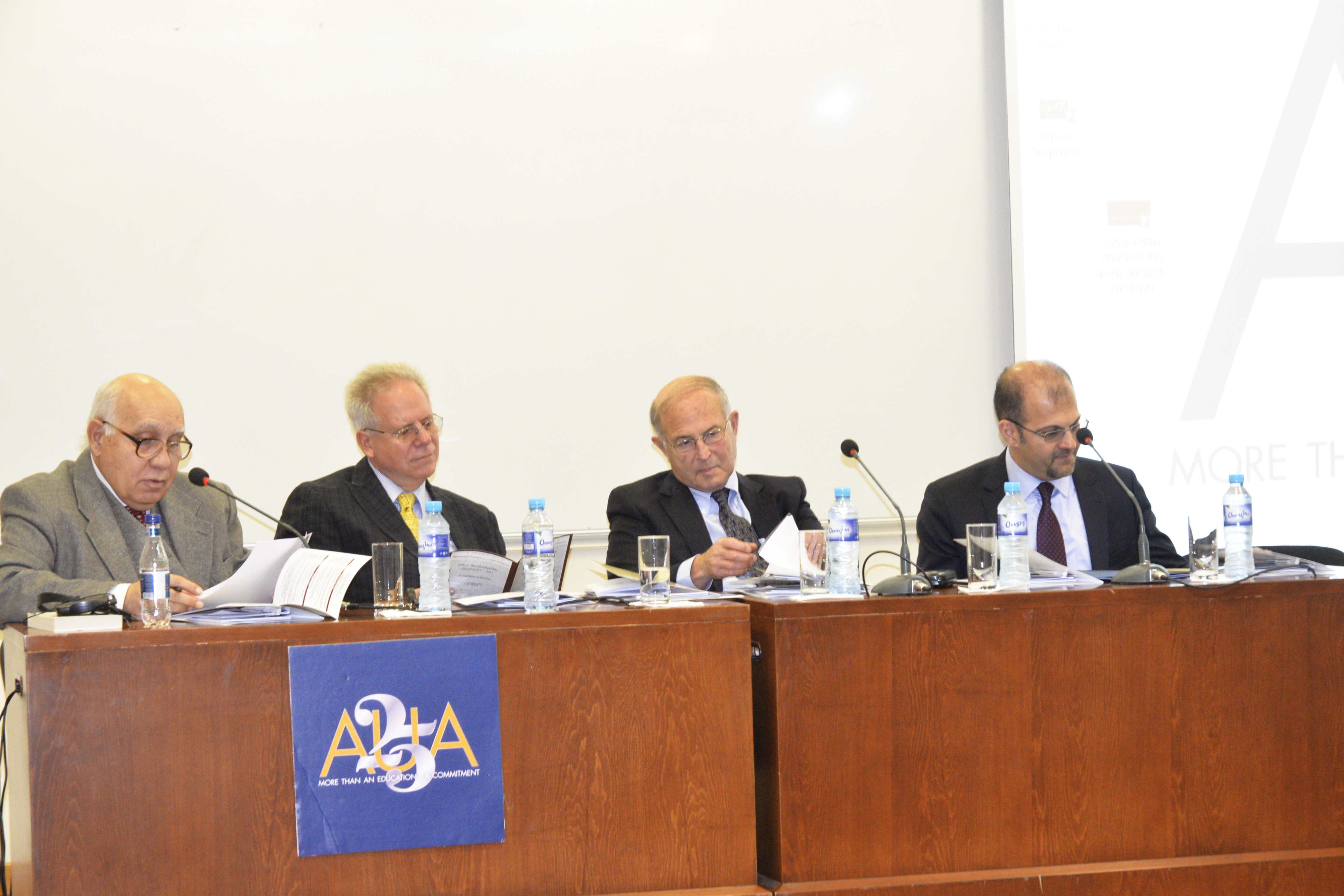 AUA Hosts International Conference Dedicated to 240th Anniversary of U.S. Declaration of Independence
< 1
min read
YEREVAN, Armenia – On October 17, the American University of Armenia (AUA) hosted an international conference dedicated to the 240th Anniversary of the Declaration of Independence of the United States of America. The event was organized by the Armenian Association of World History, the Department of World History at the Yerevan State University (YSU), and the College of Humanities & Social Sciences (CHSS) at AUA. The conference was also supported by the U.S. Embassy in Armenia.
The conference addressed the continuous development of the U.S. Declaration of Independence from the 18th century to the present day, its influence not only in a historical but constitutional, political, theoretical-philosophical context as well. Within the framework of the conference, keynote remarks were delivered by Dr. Jack N. Rakove, Pulitzer Prize winner and Professor at Stanford University, as well as Dr. Robert Allison, Professor of History at Suffolk University Boston. The talks were led by both international and local experts including Professor Albert Stepanyan from YSU, Tigran Mkrtchyan, Ambassador of the Republic of Armenia to Lithuania and Visiting Lecturer at YSU, and also Dr. Тhomas Samuelian, CHSS Dean and Professor, and Dr. Arpie Balian from AUA.
Founded in 1991, the American University of Armenia (AUA) is a private, independent university located in Yerevan, Armenia and affiliated with the University of California. AUA provides a global education in Armenia and the region, offering high-quality, graduate and undergraduate studies, encouraging civic engagement, and promoting public service and democratic values.