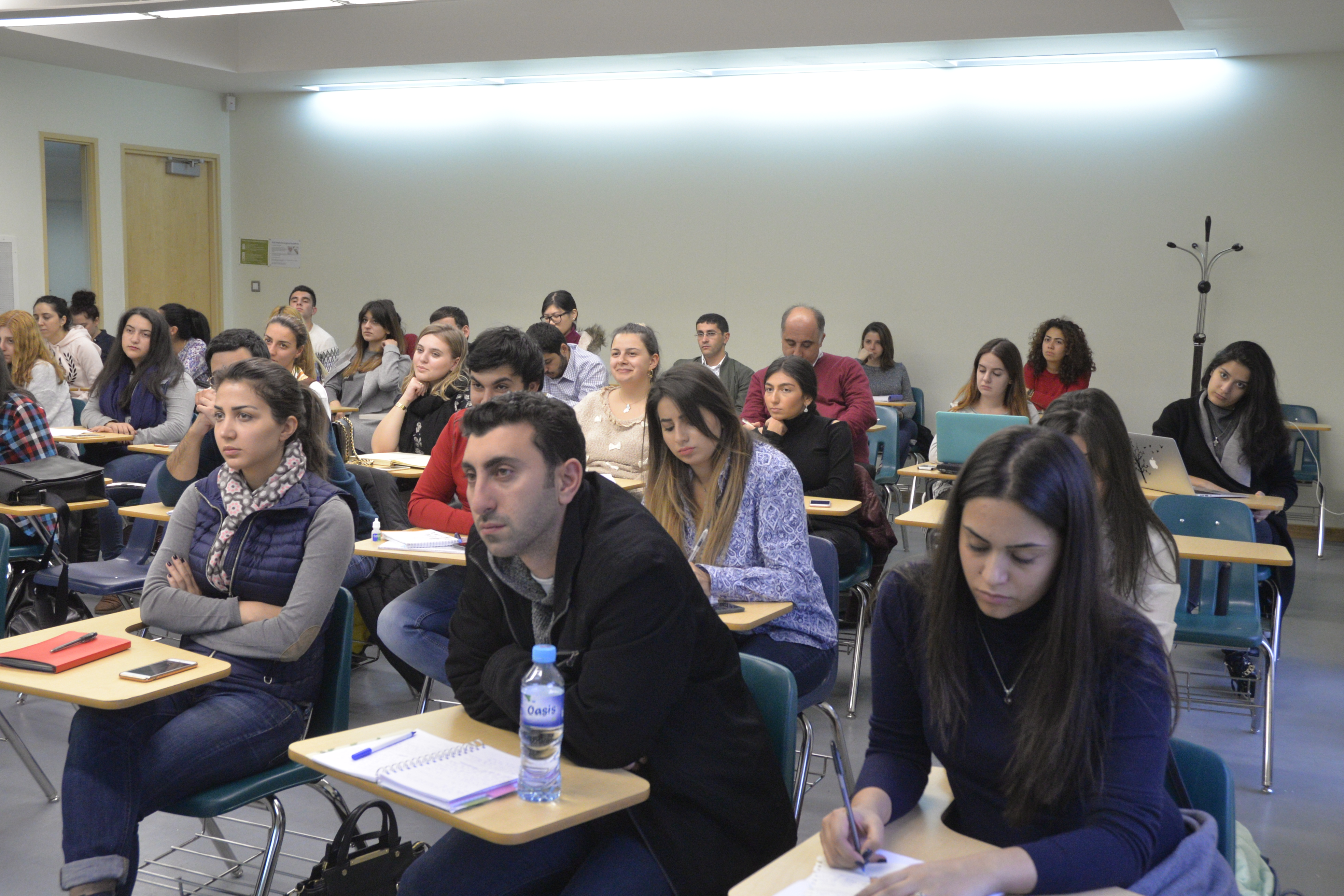 PSIA Seminar: Institutions for Future Generations
< 1
min read
YEREVAN, Armenia – On October 18, the Political Science and International Affairs program (PSIA) organized a seminar at the American University of Armenia (AUA). The seminar was led by Axel Gosseries, a professor at the Louvain University, Belgium (UCL).
The seminar was dedicated to exploring optimal designs for political institutions and public policy that would best suit future generations to come. The seminar also addressed various practical strategies available, which are implemented to promote a more long-term approach to politics and political thinking.
Throughout the seminar, Axel Gosseries drew on material from a forthcoming book, Institutions for Future Generations, published by Oxford University Press and jointly authored with Inigo Gonzalez. Mr. Gosseries spoke about the vitality of the good sense of justice and what justice towards our descendants requires.
Mr. Gosseries is a Permanent Research Fellow at the Fund for Scientific Research (FRS), Professor at the University of Louvain, a Franz Weyr Fellow of the Czech Academy of Sciences, and a Distinguished Visiting Professor at the Institute for Future Studies in Stockholm. He is the author of Penser la justice entre les generations (2004) and the co-editor of Intergenerational Justice, along with Lukas Meyer). He has published numerous papers in philosophy, law, and economics journals, including the Journal of Political Philosophy, Politics, Philosophy & Economics, Loyola of Los Angeles Law Review, New York University Environmental Law Journal, International Economic Review, Economics & Philosophy, and the Journal of Environmental Economics and Management.
Founded in 1991, the American University of Armenia (AUA) is a private, independent university located in Yerevan, Armenia and affiliated with the University of California. AUA provides a global education in Armenia and the region, offering high-quality, graduate and undergraduate studies, encouraging civic engagement, and promoting public service and democratic values.