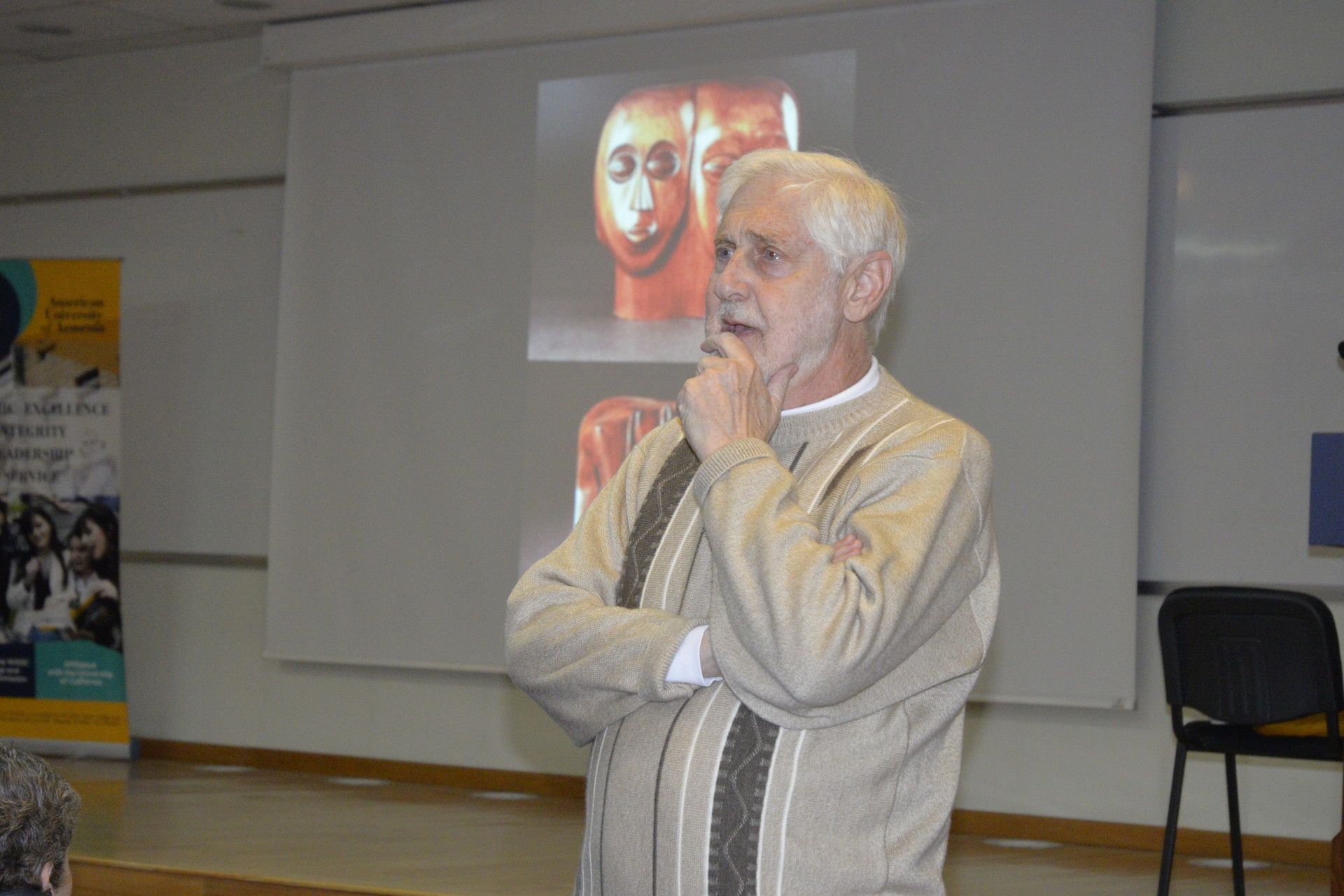 Genocide and Human Rights: A View from the Visual Arts
2
min read
YEREVAN, Armenia – On March 23rd, American University of Armenia (AUA) College of Humanities and Social Sciences hosted a public lecture led by Paul Von Blum, Senior Lecturer in African American Studies and Communication Studies at University of California, Los Angeles (UCLA). He displayed why the visual arts have been dramatically effective in raising historical consciousness about human rights, reminded attendees about the power of art as a tool of for raising moral consciousness, stressed the importance of social resistance, and featured visually bold examples. This presentation was part of a week-long series of events with colleagues from UCLA.
Throughout history, visual artists have expressed features of social misconduct and injustice. In the 20th century, artists have used their talents to provide incisive commentary in order to raise awareness about topics like the genocide of the Armenians, Nazi Germany and the Holocaust in Europe, and racism against African Americans in the United States of America.
Paul Von Blum has been teaching at UCLA since 1980. Previously, he taught in the University of California, Berkeley (UC Berkeley) for 11 years, and over the course of his teaching career, Paul Von Blum has received distinguished teaching awards from UC Berkeley and UCLA. He is the author of nine books, and over 100 articles about art, education, politics, and culture. Paul Von Blum is a longtime civil rights activist and has spoken extensively in the United States, Canada, Southern Africa, and Europe, and has regularly spoken about the genocide of the Armenians to university communities and public audiences in Southern California. He is also an attorney who has handled pro-bono cases for over 40 years.
Founded in 1991, the American University of Armenia (AUA) is a private, independent university located in Yerevan, Armenia and affiliated with the University of California. AUA provides US-style education in Armenia and the region, offering high-quality, graduate and undergraduate studies, encouraging civic engagement, and promoting public service and democratic values.