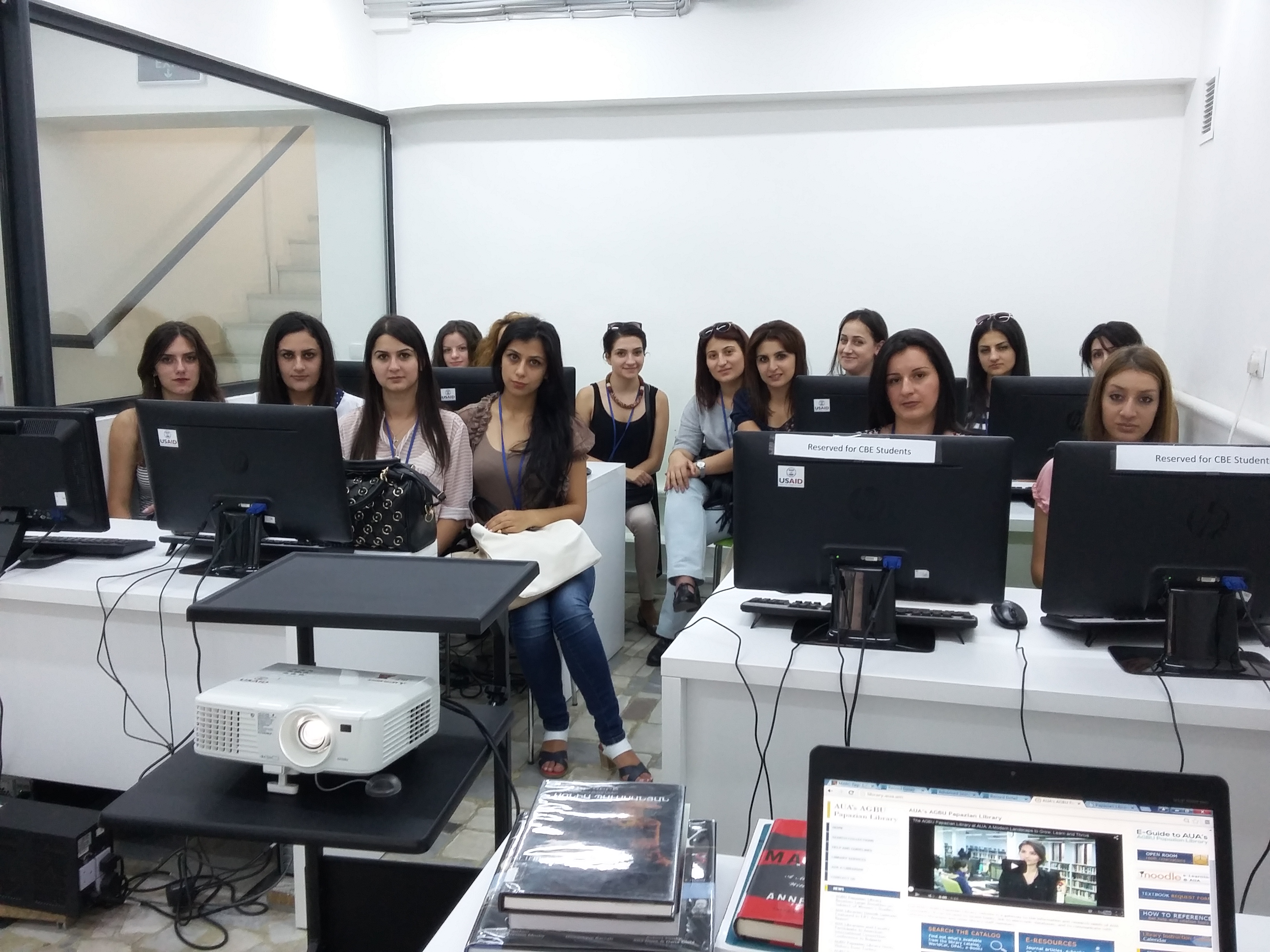 AGBU Papazian Library Hosts Students from State Pedagogical University
< 1
min read
YEREVAN, Armenia – On September 23, 2015, the American University of Armenia (AUA)'s AGBU Papazian Library hosted 16 Bachelor's degree students from Armenian State Pedagogical University's Library and Information Resources Department for an internship, upon the request of Mr. Amatuni Virabyan, the Dean of the Department of Museum, Library and Bibliography Studies.
The group was welcomed by Library Director Satenik Avakian, who introduced the library's facilities and services. Mrs. Anahit Vardanyan, the library's Cataloguer, introduced Papazian Library's electronic catalog and gave detailed instructions on making MARC bibliographic records for print and non-print materials. Mrs. Hasmik Galstyan, Head of Reference/Circulation Services, introduced the library's website, online services, and e-databases.
Founded in 1991, the American University of Armenia (AUA) is a private, independent university located in Yerevan, Armenia and affiliated with the University of California. AUA provides a global education in Armenia and the region, offering high-quality, graduate and undergraduate studies, encouraging civic engagement, and promoting public service and democratic values.