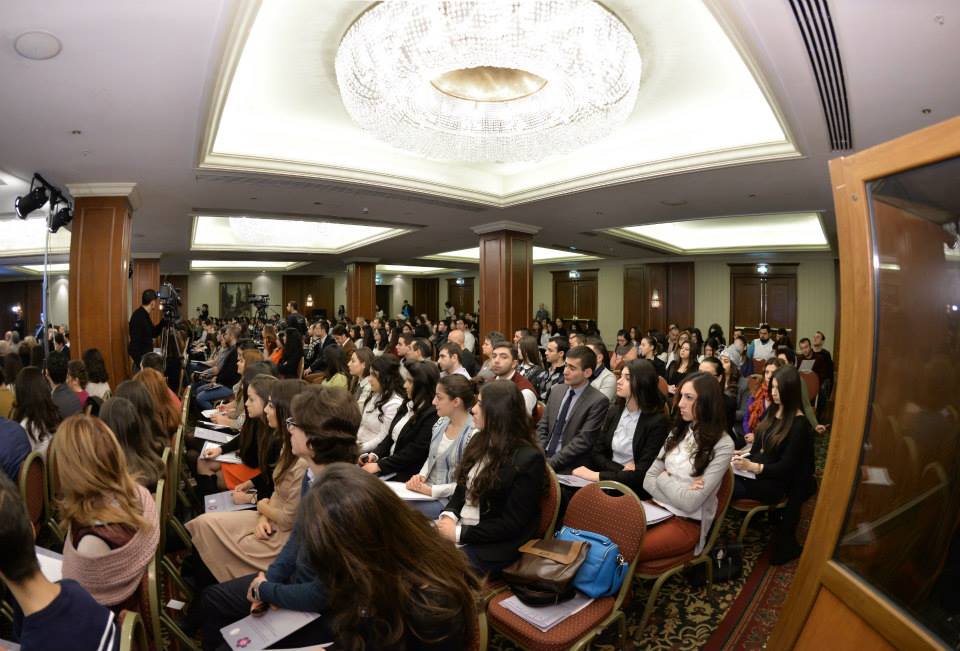 Armenian Genocide Recognition and Reparations: A Path to Restoring Historical Justice
< 1
min read
YEREVAN, Armenia – On December 6, 2014, the Center for Excellence in Negotiation: Yerevan (CEN Yerevan) held a conference dedicated to the Armenian Genocide Centennial, themed "Armenian Genocide Recognition and Reparations: A Path to Restoring Historical Justice." Distinguished speakers from academia, genocide studies, and the Republic of Armenia Diplomatic Corps, including Hayk Demoyan, Director of the Armenian Genocide Museum-Institute, Ara Papian, former Ambassador to Canada and Director of Modus Vivendi Center, and Raffi Hovannisian, former Foreign Minister of Armenia, were brought together to discuss three important pillars: recognition, reparations, and Armenian foreign policy.
CEN Yerevan is part of the Centers for Excellence in Negotiation program implemented by the Bridgeway Group with the financial support of the Carnegie Foundation of New York. It began as a program of the American University of Armenia (AUA)'s Legal Resource Center in 2011 until 2013. Today, it is an independent international training and research center aimed at developing the culture of negotiation and social discourse in Armenia and improving the process of decision-making, policy-making, and social dialogue. AUA alum Stepan Khzrtian (2010) is Director of CEN Yerevan, and Tom Samuelian, Dean of AUA's College of Humanities and Social Sciences, serves as Senior Fellow.
CEN Yerevan continuous to be active in the development and implementation of the "Negotiations" course currently taught as part of the AUA Law Program.
Live coverage of the conference proceedings can be viewed here:
https://www.youtube.com/watch?v=7j5CnTv4dCY&list=UUxPJyX0oQWmqZ5akbuN5DTg&t=31m10s
Founded in 1991, the American University of Armenia (AUA) is a private, independent university located in Yerevan, Armenia and affiliated with the University of California. AUA provides a global education in Armenia and the region, offering high-quality, graduate and undergraduate studies, encouraging civic engagement, and promoting public service and democratic values.