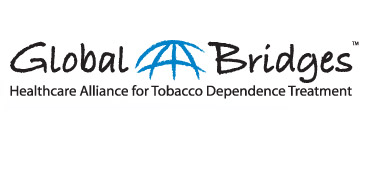 AUA School of Public Health Receives Global Recognition for Tobacco Dependence Treatment
2
min read
YEREVAN, Armenia – The American University of Armenia (AUA) School of Public Health (SPH) is one of 19 organizations worldwide selected to receive a financial award to expand the work in the field of tobacco dependence treatment.

The grant, given by Global Bridges Healthcare Alliance for Tobacco Dependence Treatment and hosted by the Mayo Clinic and Pfizer Independent Grants for Learning & Change (IGLC), is part of $2.3 million in awards to support healthcare professional training and advocacy around the world. Global Bridges Chair and Director of the Mayo Clinic Nicotine Dependence Center, Taylor Hays, M.D., sees the grants as just the beginning. "These grants are seeds that are being planted in countries where there are little or no resources to do this type of work. Our hope is that it will grow from there," he stated. The SPH will design, implement, and evaluate the first evidence-based smoking cessation training program for primary healthcare providers in Armenia. In addition, the SPH will mobilize key players in health promotion and disease prevention to build the national capacity in smoking cessation training for health professionals.
The award complements existing work in tobacco control and represents the first major funding in the area of tobacco dependence treatment in low and middle income countries, a need outlined in Article 14 of the World Health Organization (WHO) Framework Convention on Tobacco Control (FCTC). Armenia was one of the first countries to ratify WHO FCTC in 2004. WHO estimates that tobacco use will kill 1 billion people this century, with low and middle income nations affected disproportionately, unless immediate, decisive action is taken.
According to Richard Hurt, M.D., Emeritus Director of the Mayo Clinic Nicotine Dependence Center, the work that the SPH is doing in tobacco dependence treatment is part of a comprehensive tobacco control strategy that is necessary to reduce premature death, illness and economic loss. WHO FCTC states, "The promotion of tobacco cessation and treatment of tobacco dependence are key components of a comprehensive, integrated tobacco control program. Support for tobacco users in their cessation efforts and successful treatment of their tobacco dependence will reinforce other tobacco control policies by increasing social support and acceptability."
Since its inception in 2010, Global Bridges has advanced effective tobacco dependence treatment and advocated for effective tobacco control policy. This includes creating training curricula based on established best practices and training more than 3,300 health care professionals from 66 countries (www.globalbridges.org).
The AUA School of Public Health works actively to improve the health of the populace and health services in Armenia and the region through interdisciplinary education and development of public health professionals and others to be leaders in public health, health services research and evaluation, and health care delivery and management.
Founded in 1991, the American University of Armenia (AUA) is a private, independent university located in Yerevan, Armenia and affiliated with the University of California. AUA provides a global education in Armenia and the region, offering high-quality, graduate and undergraduate studies, encouraging civic engagement, and promoting public service and democratic values.