AUA Announces Restructuring & Changes in Leadership
2
min read
YEREVAN, Armenia – The American University of Armenia (AUA) recently announced several changes in leadership to take place over the coming weeks. Provost Dr. N. Dennis Leavens and Vice President of Institutional Advancement Ms. Maral Chalian will be leaving the University at the end of June. Dr. Donald Fuller, currently a professor in the Political Science and International Affairs (PSIA) program, will serve as Interim Provost while a search is conducted for a permanent provost.
Due to the restructuring of AUA's Development and Communications units, the position of Vice President of Institutional Advancement will be phased out.  Reflecting on Ms. Chalian's time as VP of Institutional Advancement, AUA President Dr. Bruce M. Boghosian recently wrote to faculty and staff, "I would like to take this opportunity to thank Maral for her outstanding service to AUA. During her time as Vice President of Institutional Advancement, she organized the Communications team in Yerevan into a cohesive unit, increased AUA's visibility in Armenia and in the Diaspora, oversaw the Office of Alumni Relations and Career Development's increased alumni engagement, and facilitated a number of major donations. All of us will miss Maral's energy, enthusiasm, and passion."
Ms. Chalian shared, "AUA is a very special place. I have enjoyed my time here. I am proud of our accomplishments."
Reflecting on Dr. Leavens' service to AUA, Dr. Boghosian wrote, "Dennis became our chief academic officer at a time of unprecedented change and growth in our university's academic structure. During his tenure, thanks to his extensive academic experience, he has brought standard and best practices to many parts of our organization by his leadership and by his ability to recruit other fine leaders."
Dr. Donald Fuller, who will serve as Interim Provost, has been involved with AUA for many years, having served as a professor and as the Dean of Faculty at AUA in the 1990s. Dr. Fuller has also worked as a professor and Dean of International Relations and Diplomacy at Anglo-American University for 13 years in Prague, and taught at the University of Southern California for 19 years.
Dr. Fuller noted, "For some reason, I keep coming back to Armenia. I am impressed by the academic excellence at AUA. My objective is to help shape the university as a beacon of learning for the region. Can it be done?  I have no doubt."
Founded in 1991, the American University of Armenia (AUA) is a private, independent university located in Yerevan, Armenia and affiliated with the University of California. AUA provides a global education in Armenia and the region, offering high-quality, graduate and undergraduate studies, encouraging civic engagement, and promoting public service and democratic values.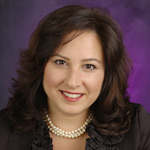 Ms. Maral Chalian, Vice President of Institutional Advancement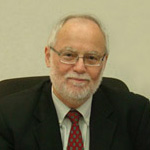 Dr. N. Dennis Leavens, Provost
Dr. Donald Fuller, who will serve as Interim Provost