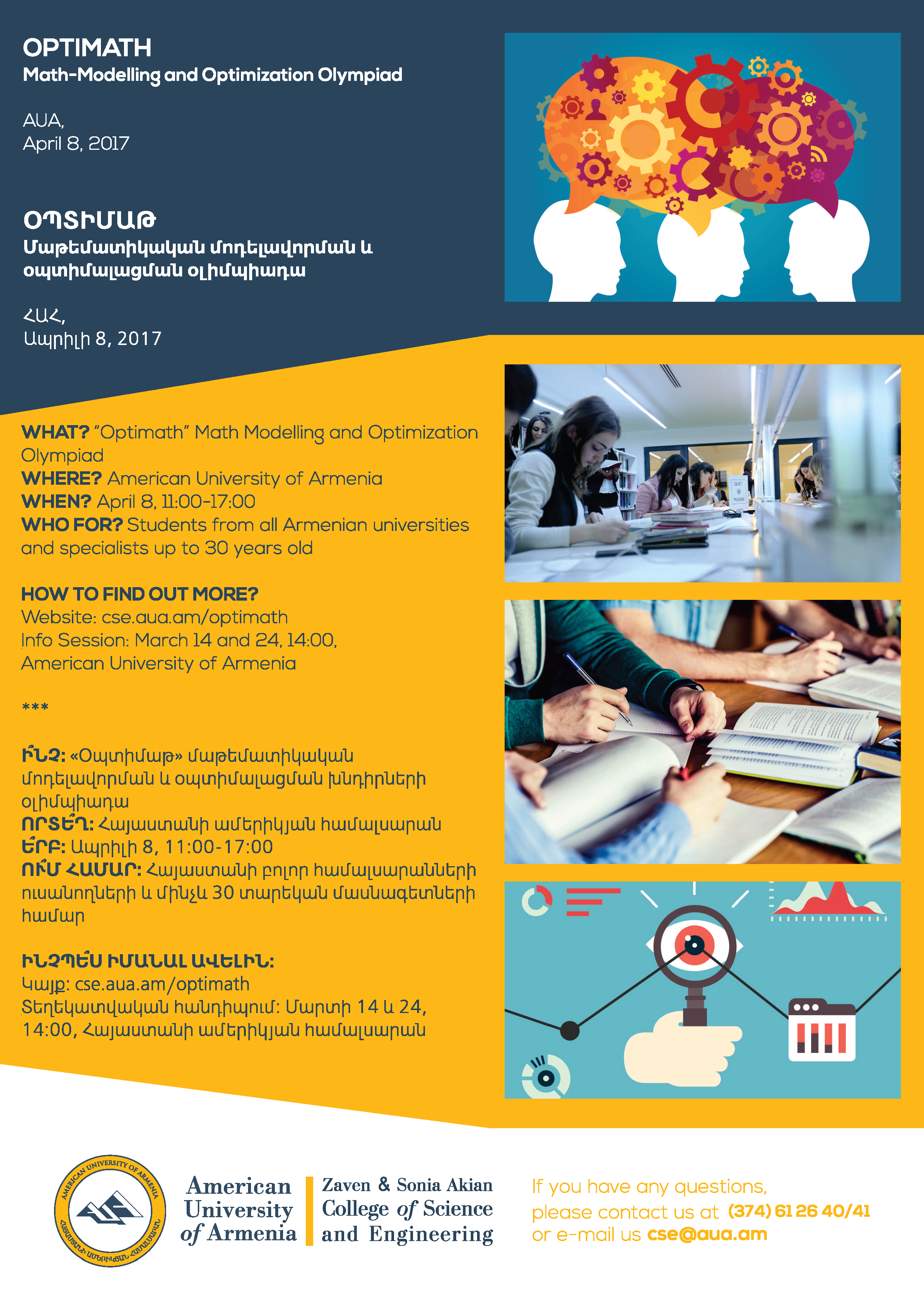 We invite you to participate in the "Optimath", the first optimization and math-modelling Olympiad organized by the American University of Armenia, Zaven & Sonia Akian College of Science and Engineering. The goal of the Olympiad is to stimulate youth's interest in applied sciences and to gage their drive and aptitude facing intellectual challenges in the field.
"Optimath" will present the participants with optimization and math-modelling problems offered by the experienced professors from the American University of Armenia.
The Olympiad will take place on April 8, 11:00-17:00 at the American University of Armenia.
All bachelor senior year students and recent graduates of engineering, natural and applied sciences or economics programs are welcome to participate in the Olympiad. The winners will receive special awards.
For more information, you can attend the Info Session that will take place on March 14 and 24, 14:00 at AUA.
Wishing you success.