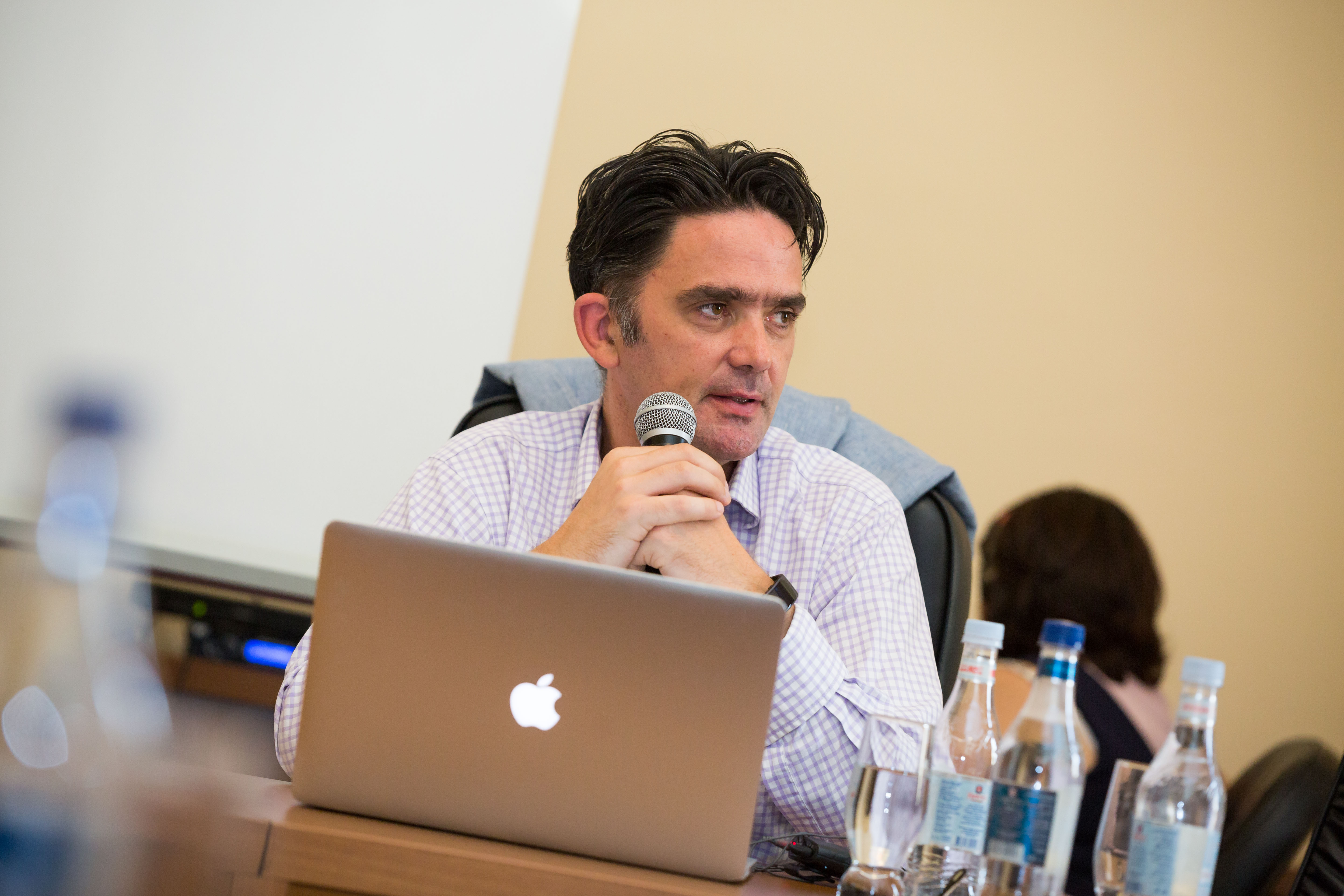 British Expert to Advise Armenia in Defining the Scope of the Country's First EITI Report
YEREVAN, Armenia– From August 28 to 31, a UK-based natural resource governance expert, Mr. Jeremy Weate, will visit Armenia  to advise the Armenian government, industry, and civil society on what to include in the country's first Extractive Industries Transparency Initiative (EITI) report to be published in 2018.
The publication of a report is one of the key steps in Armenia's bid to become a member of EITI, an international financial transparency and accountability standard for the mining, oil, and gas sectors. To date, 52 countries are members of EITI. Armenia was accepted as a candidate country in March 2017. To become a full member, over the next 18 months the country would have to present the first EITI Report and the validation against the Standard will commence afterward.
Mr. Weate, who has fourteen years of work experience in 26 countries on EITI topics, will be meeting with the members of Armenia's EITI multi-stakeholder group that comprises government, industry, and civil-society representatives. The aim of the meetings is to help identify the payments, revenue, contracts, and ownership information to be collected from the  government and companies to meet the requirements of EITI.
Mr. Weate's visit is taking place within the framework of the project funded by the British Embassy Yerevan.  The implementing partner for the project is the American University of Armenia (AUA) Center for Responsible Mining. The project called "Support to Enhance Armenia's Capacity to Implement Extractive Industries Transparency Initiative (EITI) and to Increase Transparency and Accountability in Mining Licenses and Contracts" was launched on  July 18, 2017.
Background Info
The EITI is a global standard to promote the open and accountable management of extractive resources. The EITI Standard is implemented by 52 countries including Armenia, which became the 52nd candidate country on March 9, 2017 with the EITI Board's approval of Armenia's EITI candidature application.
According to the mandate of the EITI International Secretariat, Armenia's first EITI Report should be published in 2018, covering information on permits issued by the state, extraction volumes, collected taxes, royalties and other payments, revenue allocations, and social contributions in the mining sector from 2016 to 2017. By January 1, 2018, Armenia should have an approved roadmap for beneficial ownership disclosure.
For more information please visit http://www.gov.am/am/eiti/.