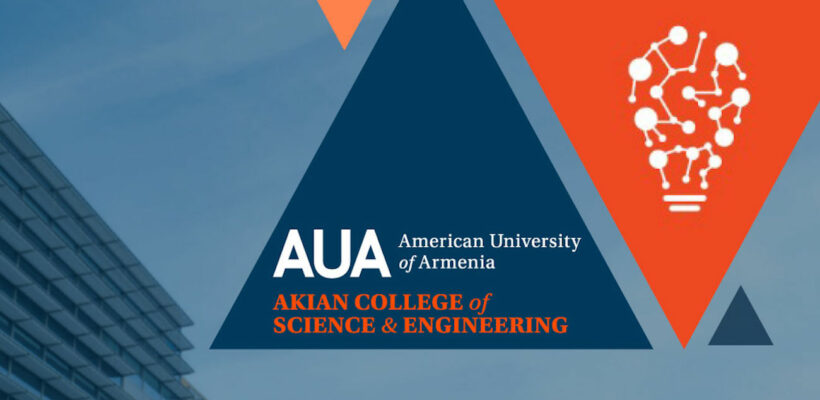 AUA and SmartClick Sign Memorandum of Understanding
2
min read
YEREVAN, Armenia — The American University of Armenia (AUA) Akian College of Science and Engineering (CSE) perpetually builds new bridges of collaboration with industry titans while simultaneously broadening students' opportunities for hands-on experience in cutting-edge technologies companies. Recently, the College signed a Memorandum of Understanding (MoU) with SmartClick, a full-service software provider delivering Artificial Intelligence (AI) and Machine Learning (ML) solutions for businesses. The future bond between CSE and SmartClick promises to result in a prosperous outcome with the establishment of opportunities for students to review the avant-garde AI-powered technologies provided by the company.
SmartClick, as a top-tier giant, effectively blends extensive industry expertise with data-driven solutions to deliver excellence and increased business value. It offers a wide range of cutting-edge ML solutions, each targeting a distinct goal. Technologies range from Logo Detection for logo identification in images and videos, Helmet Detection for tracking the safety of employees wearing a helmet, and other technologies, including Scene Classification, Industrial AI, Face Detection, License Plate Detection, Eye Tracking, Gaze Detection, Facial Landmark Detection, Head Pose Estimation, Age Detector, Emotion Detection, and Mask Detection. By providing the greatest solutions, the organization continues to solve real-world challenges companies face.
Within the context of the reciprocal collaborative partnership, the MoU intends to yield growth in education, development of research, and enhancement of innovation. SmartClick CEO Rem Darbinyan remarks, "At SmartClick, we encourage the process of learning, especially when it comes to sharing our knowledge with younger generations, as they are the future of our country." In particular, while enabling students to review its technologies, SmartClick will establish a space for them to gain hands-on experience analyzing AI-powered technologies for use in their coursework and research projects. It will also allow them to practice and reinforce the knowledge gained throughout their studies while examining the best ML solutions for varioius businesses in the industry. AUA Bachelor of Data Science Program Chair Dr. Habet Madoyan notes, "This is a great opportunity for our students to work with the tools of one of Armenia's leading AI companies."
CSE is confident that this collaboration will spark a new wave of student interest in deepening their knowledge of AI and ML in order to provide well-thought-out solutions to the world.
Founded in 1991, the American University of Armenia (AUA) is a private, independent university located in Yerevan, Armenia, affiliated with the University of California, and accredited by the WASC Senior College and University Commission in the United States. AUA provides local and international students with Western-style education through top-quality undergraduate, graduate, and certificate programs, promotes research and innovation, encourages civic engagement and community service, and fosters democratic values.