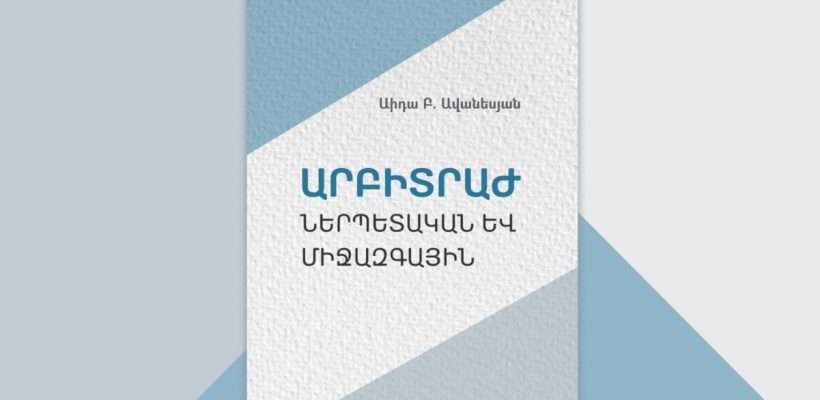 LL.M. Adjunct Lecturer Aida Avanessian Publishes Book on Arbitration
2
min read
YEREVAN, Armenia — The American University of Armenia (AUA) is happy to announce the publication of a new book by Dr. Aida Avanessian, adjunct lecturer at the AUA Master of Laws (LL.M.) program. Titled "Arbitration: Domestic and International," this book is Dr. Avanessian's second publication in Armenian.
Dr. Avanessian's book addresses both domestic and international arbitration. The work discusses the Republic of Armenia Law on Commercial Arbitration and related legislation, addressing the advantages and disadvantages pertaining to the law. The book mainly focuses on the gaps in the current legislation and offers possible solutions from an international perspective.
"Arbitration: Domestic and International" is intended for lawyers, arbitrators, judges, as well as students majoring in law. As the author states, "Arbitration, when properly conducted, can serve the Judiciary by reducing the case load of the courts as well as the disputing parties by offering a faster solution to their dispute with a final and enforceable award."
Some of the other notable publications by Dr. Avanessian include a book titled "Iran-United States Claims Tribunal in Action: Seven Years of Arbitration" published in 1993 by Graham & Trotman, London, England, and an article in the Journal of International Arbitration titled "The New York Convention and Denationalized Arbitral Awards." Dr. Avanessian was also the copy editor of a book by Dr. Parviz Owsia, titled "Making of Contracts under English, French, Iranian and Islamic Law" published in 1994 by Graham & Trotman, London, England, and an Armenian publication "Project Finance or Funding Projects," published by Edit Print in 2019.
Founded in 1991, the American University of Armenia (AUA) is a private, independent university located in Yerevan, Armenia, affiliated with the University of California, and accredited by the WASC Senior College and University Commission in the United States. AUA provides local and international students with Western-style education through top-quality undergraduate, graduate, and certificate programs, promotes research and innovation, encourages civic engagement and community service, and fosters democratic values.