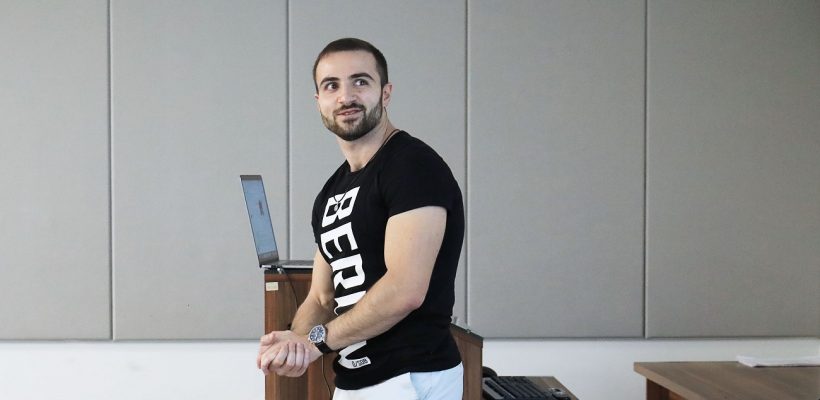 How to Apply to Google: Advice from an Employee
< 1
min read
YEREVAN, Armenia – On November 1, 2019, the American University of Armenia (AUA) Akian College of Science and Engineering (CSE) hosted Tigran Gasparian, senior software engineer at Google, Munich, Germany. His talk on How to Land on an Opportunity at Google inspired and motivated attendees to apply to Google for an internship or job opportunity.
After earning his bachelor's and master's degrees in computer science at Utrecht University with a focus on making games, Gasparian moved to Munich to work for Google. He currently develops graphics for robotics simulations.
"Most smart people underestimate their smartness," observed Gasparian and added that recognizing your opportunities and trying your best at them is the key to achieving success.
The talk was mainly geared toward giving students guidance on landing an internship or a job at Google. Gasparian advised the participants what courses and subjects to focus on both at university and in their free time, how to write a good CV, and how the interview process works. He concluded his speech with a few examples of interview questions and tips on qualities and behaviors generally expected of good candidates.
Founded in 1991, the American University of Armenia (AUA) is a private, independent university located in Yerevan, Armenia, affiliated with the University of California, and accredited by the WASC Senior College and University Commission in the United States. AUA provides local and international students with Western-style education through top-quality undergraduate, graduate, and certificate programs, promotes research and innovation, encourages civic engagement and community service, and fosters democratic values.