Using Project Based Learning
March 23 @ 10:00 am

-

11:30 am

+04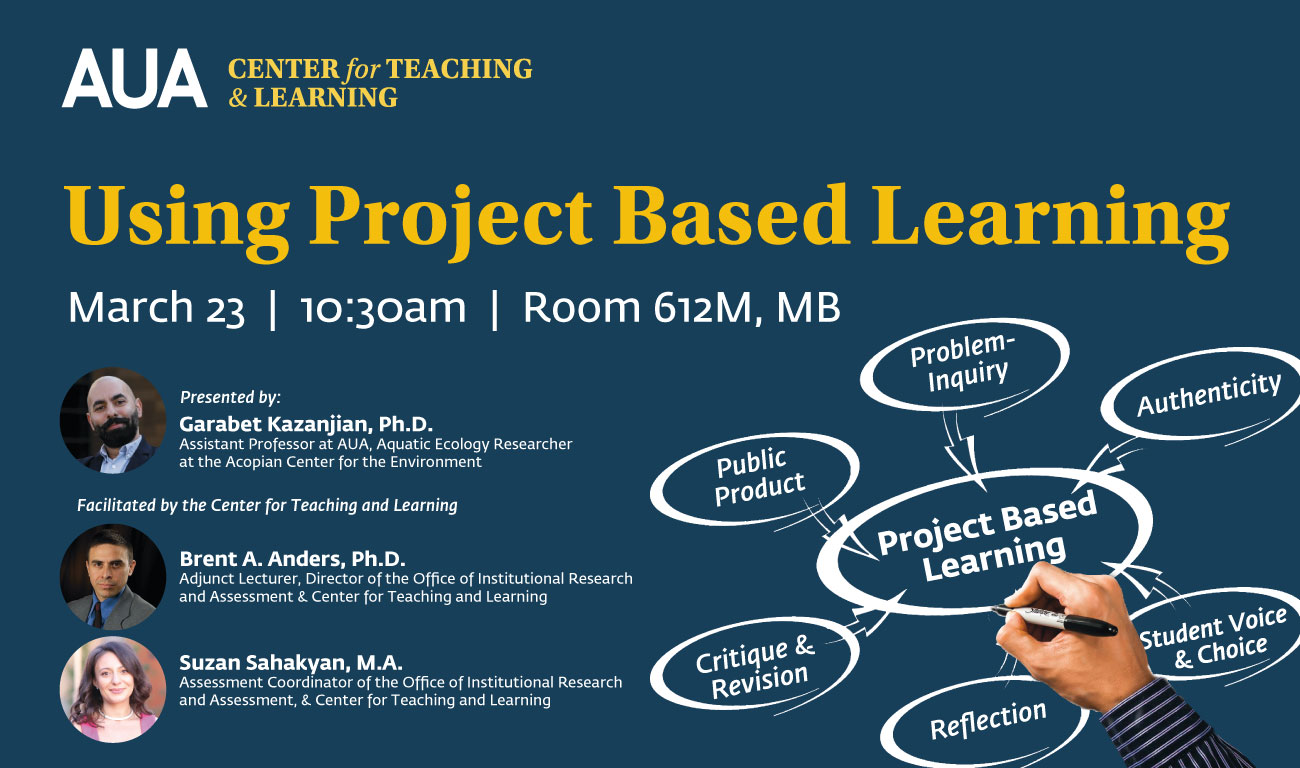 About the Event:
The event will facilitate a special hands-on presentation by Assistant Professor Dr. Garabet Kazanjian. The idea behind Dr. Kazanjian's active presentation is to help AUA faculty see how this student-centered hands-on learning technique incorporates aspects of teamwork, motivation, group work, research, and presentation skills development, all while also specifically learning about a main classroom topic.
What Faculty will get out of this event:
An understanding of this powerful pedagogy; method of instruction;
How to use this method of instruction in virtually any classroom;
How to avoid pitfalls or issues with implementing this method of instruction.
About the Speaker:
Assistant Professor Garabet Kazanjian, aquatic ecology researcher at the AUA Acopian Center for the Environment.
Language: English
Related Events