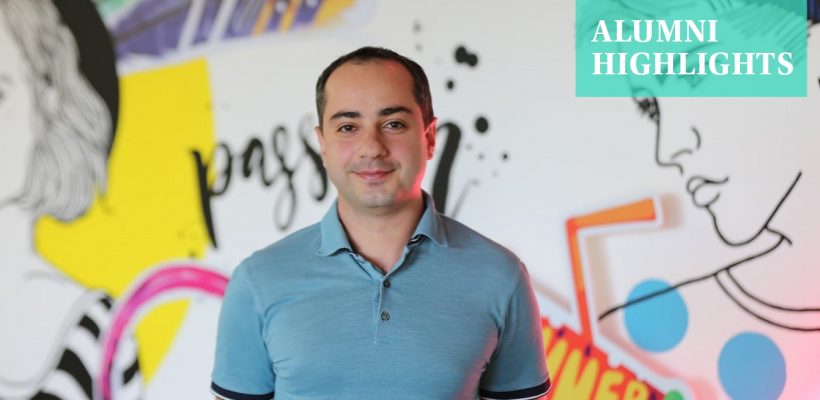 Mikayel Vardanyan (MSCIS '04): Investing in Armenia's Human Capital
2
min read
Mikayel Vardanyan (MSCIS '04) is a highly successful AUA alumnus. Early in his professional career, he co-founded Monitis and Sourcio, two successful platforms that were later acquired. With over a decade of experience, he is currently an angel investor and startup advisor, in addition to serving as the Chief Product Officer at Picsart, a leading platform for social media storytelling with over 150 million active monthly users and over 700 employees.
Recently, Vardanyan became an AUA ChangeMaker, supporting and enabling AUA and its students to collaborate with experts from the public and private sectors in solving complex challenges within Armenia. He sat down with us to discuss why he joined the campaign and his vision for the future of Armenia.
---
How did your time at AUA affect your successes and direction in life?
AUA's contribution to my success and direction in life has been invaluable. I want to specifically outline two things:
The most important thing that AUA taught me is learning how to learn, which is a key to success.
Secondly, I found my tribe at AUA, meaning my partners and close friends. We formed deep friendships and a successful business, and we have been at it for over 16 years.
These are the two takeaways a good university should provide for each student.
Tell us what motivated you to support the AUA ChangeMakers campaign.
My main motivation for becoming a ChangeMaker is to make sure that more young people benefit from the learning environment and opportunities that AUA offers, as it will undoubtedly add a new dimension to their lives and careers.
As a ChangeMaker, what impact do you hope to have on the next generation of AUA Change Agents?
I want to create an environment where more change agents flourish as they learn, explore, try/fail, and gain experience to become role models for those that come after them.
What role do you foresee for this generation to play in the development of AUA and Armenia?
The world is becoming more complex, and this includes more opportunities than ever. For this reason, I believe this generation should work tirelessly to make AUA an even better place than it was a year ago, 10 years ago. I see this generation bringing more value and more innovative approaches and solutions to today's challenges.
As for Armenia, it is a crucial time for our country, so we need more success stories (more universities like AUA, more successful companies established by this generation, and more input and involvement in governing the country) to show the world that we are a nation that brings real value to the world and makes the world a better place. This generation can definitely do this by being bold and unwavering.
What impact will the Open Centers of Excellence have in Armenia, the region, and the world?
A big portion of innovation stems from research, so by supporting the Open Centers of Excellence, we're increasing our chances of having breakthroughs in the future. The Centers will also foster the culture of innovation via science — a key element in boosting Armenia's economic development.
What is your vision for change in Armenia?
Since education is the driver of our long-term success, we should really focus on creating an exemplary education system that involves leading universities, prestigious research labs, and successful homegrown corporations contributing to building and advancing an educated citizenry. It will take time and effort to do so, and we know time is limited. As to effort, we need to collectively step up if we want to succeed as a country.