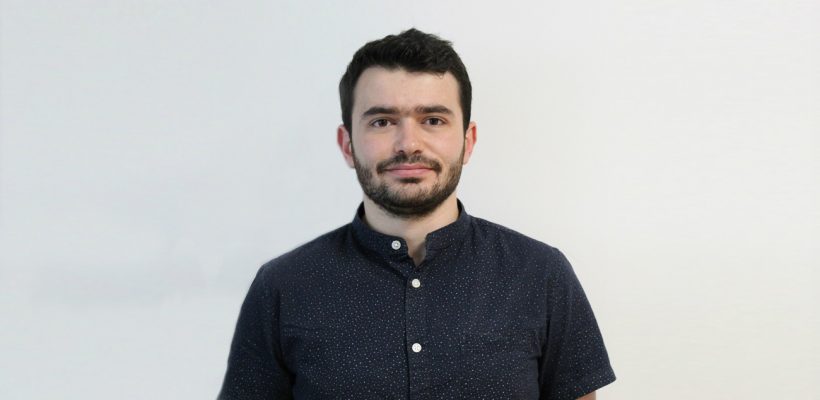 Sipan Muradyan (BS CS '17) Pursues a Career in Data Science
3
min read
What influenced your choice of profession initially? How did you come to choose AUA?
When I was in school, I loved math a lot. I thought economics was the profession that is most related to math and wanted to become an economist. But in my last school year, I noticed that computer science was becoming more and more popular. Luckily for me, this domain also involved love for math and logic, and in addition, it was more interesting and challenging, so I went for it. Another lucky coincidence was that I was finishing high school at exactly the same time as AUA started offering a bachelor's degree. I applied and was accepted at both AUA and one other university simultaneously. After two months of attending classes in both, I decided to continue my education at AUA.
Tell us about your student years at AUA.
Studying at AUA was a unique experience. The friendliness of professors, the teaching method and the wide range of elective courses was something new for me. Our track didn't involve many students (we were around 30), but I can surely say that competition was quite high, which contributed to our individual growth. Besides the regular classes, we were also participating in local and international olympiads in math and competitive programming. Also, I met two of my best friends there.
As an AUA alumnus, how would you evaluate AUA's contribution to your current achievements?
Actually, the strongest incentive that pushed me toward AUA was the approach to teaching math. At the other university, the math course started too heavily, and you had to struggle to catch up with the professor. One year of calculus course material at AUA might not cover the same course material as at the other university, but it is thought more thoroughly and at a pace that most of the students manage to grasp. AUA gave me a strong base in mathematics and programming. From my sophomore year, I started working at AUA's Center for Student Success as a math consultant. In the third year, PicsArt offered a Data Science training to AUA students, which was an outstanding opportunity to learn new things and start building a career in that field. After completing the training, I decided to pursue a career in data science and even four years later, I still find it more and more fascinating.
Tell us about your teaching experience at Data Science Summer School 2019.
This past summer AUA, with the sponsorship of my current company, Webb Fontaine, organized the DS summer school. I wanted to give something back to AUA and suggested several topics to include in the program. One of them was selected and I had the opportunity to share my theoretical and practical knowledge with the summer school participants. This was my first teaching experience and it was quite challenging.
Tell us about your current employment. What do you do?
I work at Webb Fontaine as Machine Learning Specialist. We are currently working on several projects. The big ones are fraud detection, large-scale text classification, and OCR [optical character recognition]. Besides that, I am researching one of my ideas, which in case of success, will turn to a promising startup. The main idea is to use machine learning in data annotation and to help accelerate the process.
In general, how would you define career success?
There are various interpretations of success, some are related to the company where you work, others to your position in the company, the salary you earn, etc. As the famous quote says "Choose a job you love and you will never have to work a day in your life." I would add two more things: great colleagues that you can fully trust and rely on, and get help from whenever needed; and a salary that compensates you for the efforts you put into your work and doesn't make you feel undervalued. For me, these three combined are the definition of success in a career.