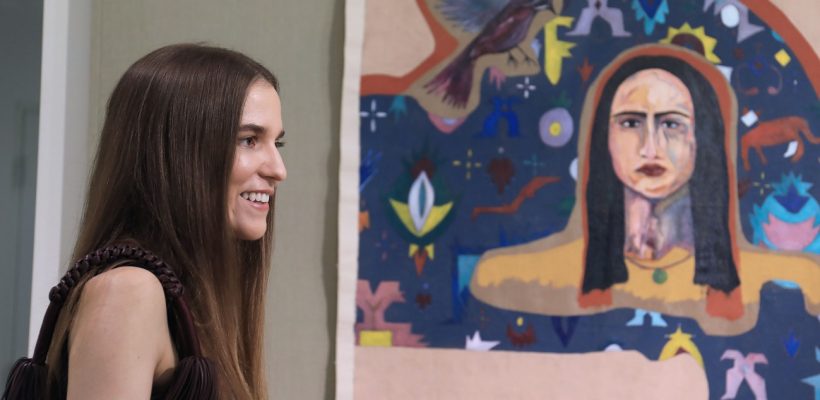 AUA Hosts Art Exhibition: Dreaming Between Memories
< 1
min read
YEREVAN, Armenia ‒ September 28 to October 26, 2018, the American University of Armenia (AUA) hosted a private exhibition by Armenian-American artist Rachel Emenaker. The artist created this "Dreaming Between Memories" collection of artwork on silk, cotton, and canvas especially for this exhibition at the AUA Akian Gallery.
"Being Armenian-American, and growing up between South America, Russia, and California, I have had to navigate and become familiar with the tensions that arise when people of different cultures and traditions live together. I am interested in how these tensions have the power to create beauty, but also destroy and distort," remarked Emenaker.
Emenaker's art explores cultures and memories, both collective and individual, expressly capturing how things could be mixed and entwined in an intricate yet beautiful way as a result of cross cultural experiences and globalization.
During the opening reception, as well as on succeeding two open-day presentations, Emenaker had the opportunity to present her work to the community at large, meet AUA students, faculty, and staff, and express her gratitude to AUA for helping bring this exhibition to life. 
Founded in 1991, the American University of Armenia (AUA) is a private, independent university located in Yerevan, Armenia, and affiliated with the University of California. AUA provides a global education in Armenia and the region, offering high-quality graduate and undergraduate studies, encouraging civic engagement, and promoting public service and democratic values.