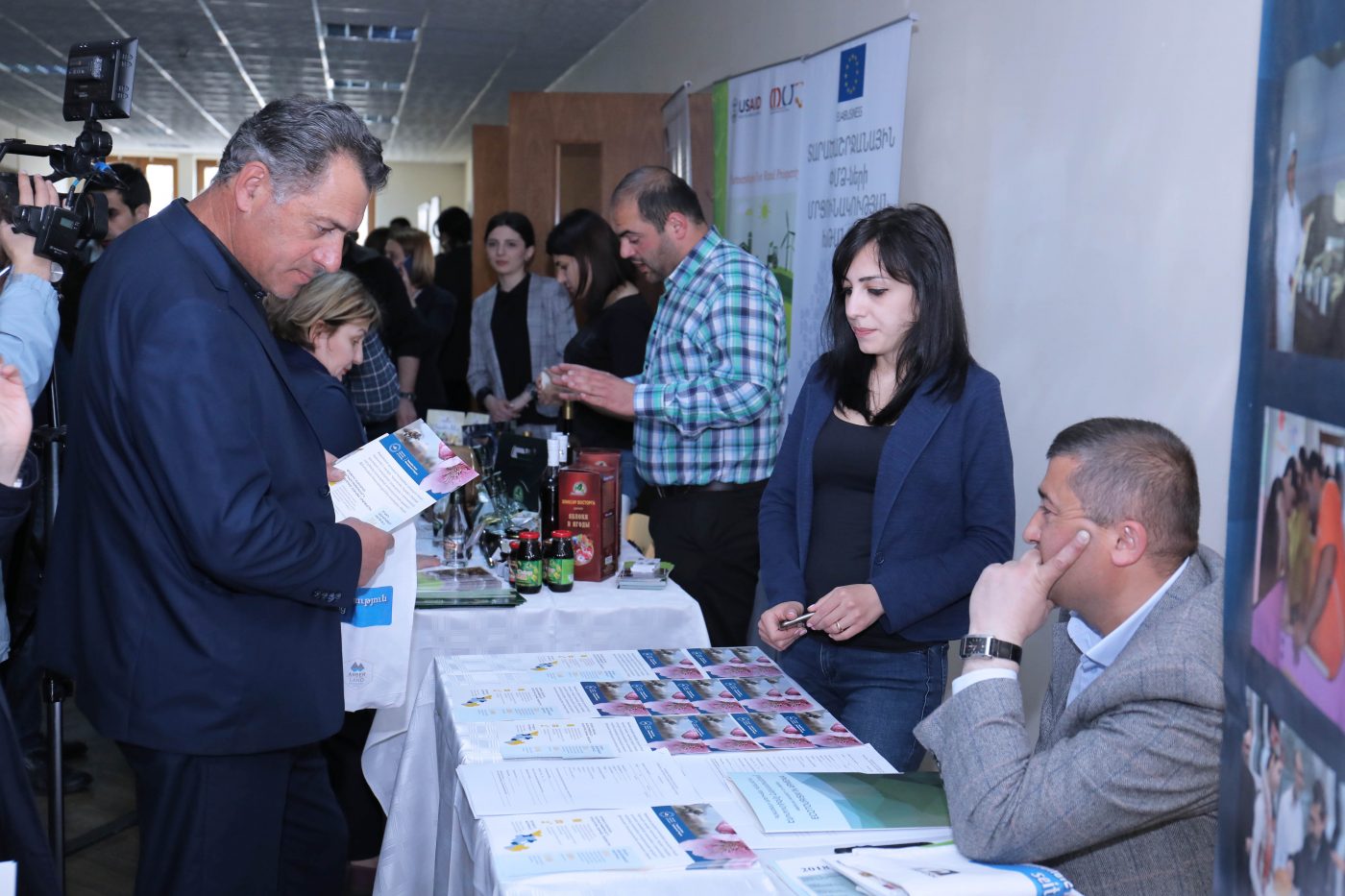 TRDP Participates in AUA Ecotourism Conference 2018
< 1
min read
YEREVAN, Armenia – On April 14, Turpanjian Rural Development Program (TRDP) took part in the AUA Ecotourism Conference 2018 and the expo organized by the AUA Acopian Center for the Environment to present the opportunities that the program offers for the development of rural businesses, with the focus on ecotourism.
The TRDP table attracted lots of visitors from the regions of Armenia, as well as representatives from NGO sector and international organizations, who became familiarized with the model and the activities of the program.
Visitors from Armenia, including Artsakh, got interested in the opportunities the program offers (business trainings, financial assistance, consultations) and expressed intention to apply to the program with their business ideas. Brochures and application forms were distributed to all the interested parties.
WIth the support of TRDP, so far several rural ecotourism businesses have been created in the target regions of the program , including rest areas, B&Bs, restaurants and cafes.
The AUA Turpanjian Rural Development Program provides education, funding and consultations to the existing and startup businesses in rural areas of Shirak, Tavush, Vayots Dzor regions of Armenia, in Artsakh, and Javakhk (Georgia). The program continues accepting applications.