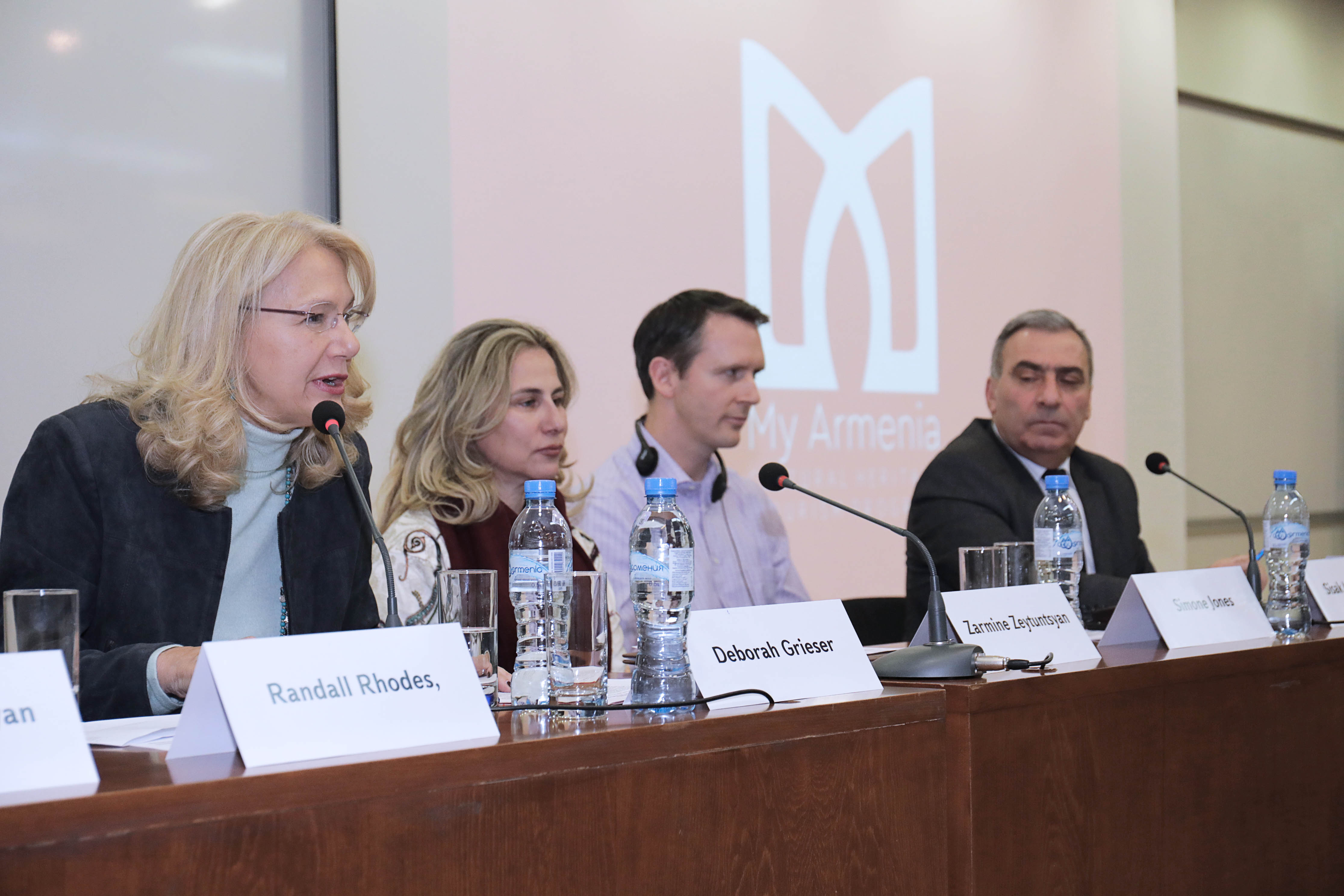 AUA Extension to Train Regional Guides in Partnership My Armenia Program
YEREVAN, Armenia – The American University of Armenia (AUA) is excited to share that its Extension program has won a call for trainers announced late last year by the My Armenia program, which is funded by USAID and implemented by the Smithsonian Institution. AUA Extension will support the training and certification of guides in the history, geography, culture, archaeology, and flora and fauna of Syunik, Shirak and Tavush regions from February-March 2018.
The My Armenia program aims to strengthen Armenia's cultural heritage sustainability through community-based tourism development. In 2017, 31 guides from Lori, Vayots Dzor and Syunik regions successfully completed a training course and became qualified guides. The official opening ceremony of the first phase of the program took place on January 29, 2018, followed by a three-day training in guide interpretation, guiding characteristics, model tour development, and more. The main training program will start on February 10 and finish by the middle of March in Sisian, Dilijan & Gyumri.
The event was attended by Zarmine Zeytuntsyan, Chair of the State Tourism Committee of Armenia, Deborah Grieser, USAID Armenia Mission Director, Sisak Mkhitaryan, Chief of Party, USAID "My Armenia" Program, Smithsonian Institution, Simon Jones, Senior Consultant, Solimar International,​ AUA Provost Dr. Randall Rhodes and AUA Extension Director Sergey Tantushyan.
In her opening remarks, Zeytuntsyan stated, "Such events prove that tourism development attracts many people's attention. Presentation of regional culture has a crucial role in tourism development. In our 2018 Tourism Strategy, the decentralization of tourism is a priority, and we will invest our skills and experience not only in Yerevan but also in the development of touristic expertise throughout Armenia."
"The My Armenia project is a collaborative effort," added Grieser. "We are working with the Government of Armenia State Tourism Committee, USAID, the Smithsonian Institution, and representatives of Solimar International. I am very happy to be hosted here and for this guide training to be sponsored by AUA. The US government has been working to develop tourism in Armenia for two decades now. We have supported tourism through a broader investment in economic development in rural areas." Grieser also mentioned that the training is unique and vital for Armenian tourism development, and that by empowering people from the regions they are also preparing guides within those specific communities.
During the event, Dr. Rhodes spoke of the annual ecotourism conference organized by AUA, which aims to encourage the establishment of new businesses and opportunities in rural areas in order to attract international tourists to little-known sites throughout Armenia. He also highlighted AUA's Turpanjian Rural Development Program, which provides support for entrepreneurs and startups in rural areas. "AUA has the infrastructure and has demonstrated concern for many of the issues we are discussing today. And as an educational institution we are very happy to provide our infrastructure in terms of instructional development, curriculum planning in order to develop courses in history of the regions, in terms of archaeology, cultural history as well as being able to provide instruction and information on the flora and fauna," he remarked.
Tantushyan added, "AUA Extension has become the ultimate educational project manager for almost any subject area, from entrepreneurship to CSOs to e-health to training regional guides. This is due to the structured processes in place, institutional approach to recruitment, as well as the rigorous criteria and academic standards that we have. We are proud to partner with USAID and create the syllabi from scratch, provide our facilities in Yerevan, Dilijan and Gyumri, as well as manage the entire educational process for the My Armenia program."
Founded in 1991, the American University of Armenia (AUA) is a private, independent university located in Yerevan, Armenia and affiliated with the University of California. AUA provides a global education in Armenia and the region, offering high-quality, graduate and undergraduate studies, encouraging civic engagement, and promoting public service and democratic values.