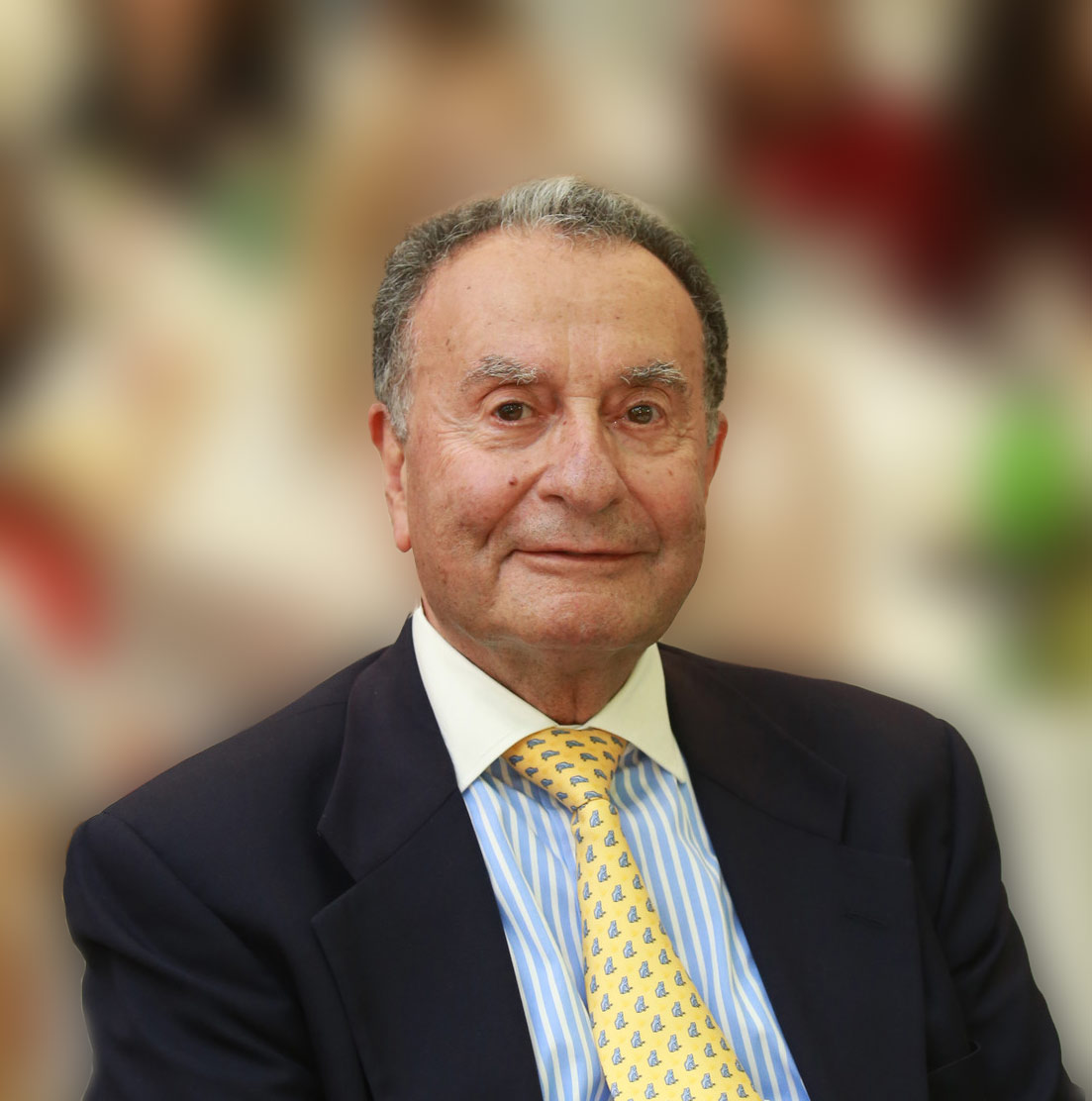 Honoring Samuel Chekijian – An Entrepreneur and an AUA Pillar
2
min read
The American University of Armenia (AUA) is deeply saddened to announce the loss of Mr. Samuel Chekijian, a remarkable individual and philanthropist who cared deeply about the future of Armenia.
Samuel Checkijian was born on July 23, 1936, in Jerusalem Palestine. At the age of 20, he immigrated to the United States with his family, establishing themselves in the Boston area where they remain today.
In Jerusalem, Samuel trained as a jeweler under the apprenticeship of his uncle, Sarkis.  Upon his arrival in Massachusetts, he continued to work in the jewelry business, becoming a well-respected dealer of pearls, diamonds, and fine gemstones.  He traveled to India, the Far East, and Europe extensively, searching for the best gems for his customers.
Upon his retirement from the jewelry business in 2015, Samuel moved to Armenia, where he began a new professional endeavor as the builder of condominiums in Yerevan overlooking the Cascade. "He was a very hard-working individual, and always loved what he did," remembers his brother, Yervant. "Every ambitious task that he would undertake had to be brought to an impeccable completion. He was a perfectionist.''
In 2015, Samuel became a member of the 100 Pillars of AUA, which is a group of benefactors who pledge $50,000 in unrestricted funding to support the University's mission. As one of the first donors to the program, Samuel was thrilled to be joining a growing group of now 60 supporters who believe that AUA students are the future leaders and entrepreneurs of Armenia.
"Growing up in Palestine, our family always dreamed of an independent Armenia," says Yervant. "I feel gratified that Samuel's legacy will stay at AUA, in a Western-style educational institution of higher learning, where they empower students with the knowledge and skills that they need to succeed in building a sustainable country we all will be proud of."
Samuel passed away in Yerevan on January 30, 2017, at the age of 80. He remained devoted to his entire family and was predeceased by his father Youhanna, mother Mary Norashkharian Chekijian and brother Vahan.  He leaves behind his sister, Hermine Chekijian Adamian (Edwin Adamian) of Wellesley, MA; his brother, Yervant Chekijian of Watertown, MA; nieces Susan Adamian Covo (Peter Covo) of Wellesley and Sharon Chekijian (Yaghjyan) (Gevorg Yaghjyan) of New Haven, CT and grand nieces, Ruth and Martha Covo.