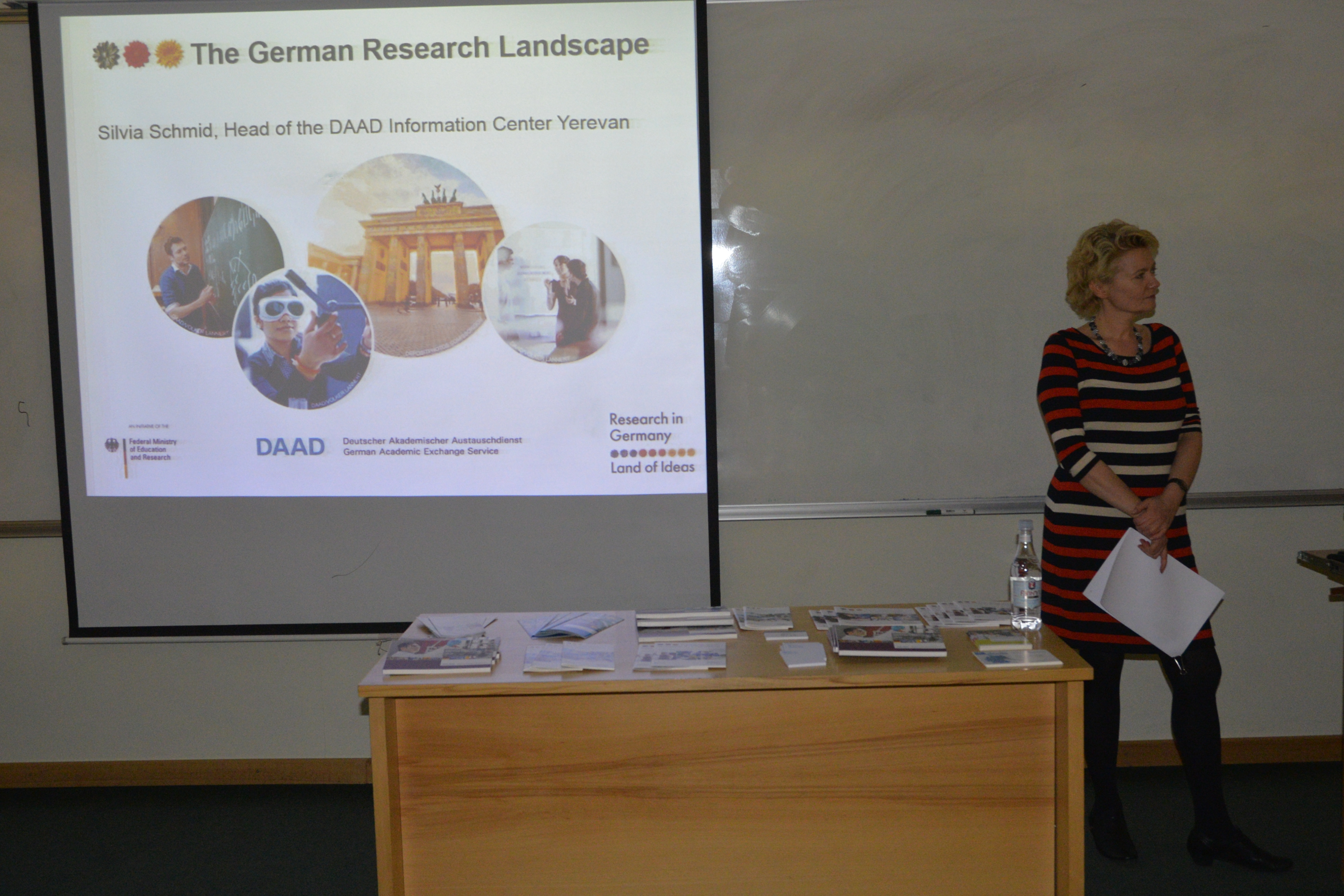 DAAD Information Session Held at AUA
< 1
min read
YEREVAN, Armenia – On October 19, the DAAD Information Center Yerevan organized an information session at American University of Armenia (AUA). Sylvia Schimd, head of the DAAD Information Center Yerevan and DAAD Lecturer for German at the Yerevan State University, led the session.
The public talk covered the topic of the German Research Landscape. The leaders of the session introduced and presented the research institutions in Germany, and provided information about the contributors in German research sector. Sylvia Schimid held a discussion, talking about the prospects of funding in Germany for Ph.D. students, postdocs, senior researchers, and other international scholars.
The DAAD supports over 100,000 German and international students and researchers around the globe each year – making it the world's largest funding organization of its kind. It is a registered association and its members are German institutions of higher education and student bodies. The DAAD Information Center in Yerevan opened in 2004 and serves as a point of contact for all issues concerning the cooperation between Germany and Armenia in the field of higher education. The University was pleased to bring together AUA students and faculty with the best international research practices.
Founded in 1991, the American University of Armenia (AUA) is a private, independent university located in Yerevan, Armenia and affiliated with the University of California. AUA provides a global education in Armenia and the region, offering high-quality, graduate and undergraduate studies, encouraging civic engagement, and promoting public service and democratic values.