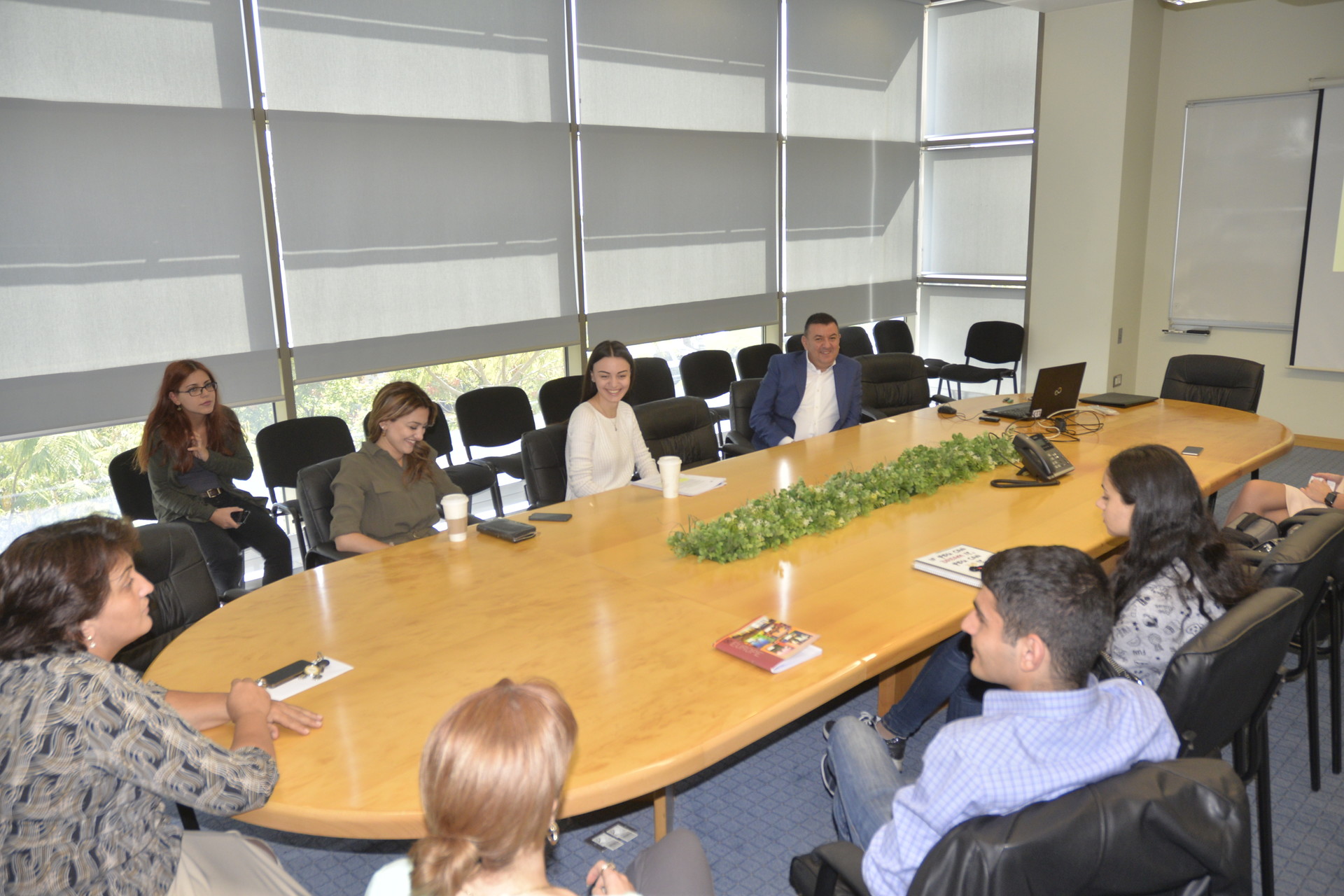 Job Orientation Day with IBS Consulting Group
< 1
min read
YEREVAN, Armenia – On October 4, a job orientation day was organized with IBS Consulting Group by the Alumni and Career Development Office (ACDO).
IBS Consulting Group aims to hire Junior Business and Marketing Consultants with a flexible work schedule. AUA MBA and BAB students were very interested to meet with representatives of the company and came to the event with their CVs. Founder of the company, AUA alumnus, Hayk Manasyan, led an informative presentation about IBS Consulting Group and its goals.
The Office of Alumni Relations and Career Development periodically organizes job orientation events in order to develop strong and tangible links between leading companies and the University, as well as to support and assist students and alumni in their professional development.
About the company:
IBS Consulting Group is a business management consulting company. The company collaborates with the clients to turn today's complexities into competitive advantages by helping them develop executable strategies to drive greater levels of innovation and efficiency.
Founded in 1991, the American University of Armenia (AUA) is a private, independent university located in Yerevan, Armenia and affiliated with the University of California. AUA provides US-style education in Armenia and the region, offering high-quality, graduate and undergraduate studies, encouraging civic engagement, and promoting public service and democratic values.