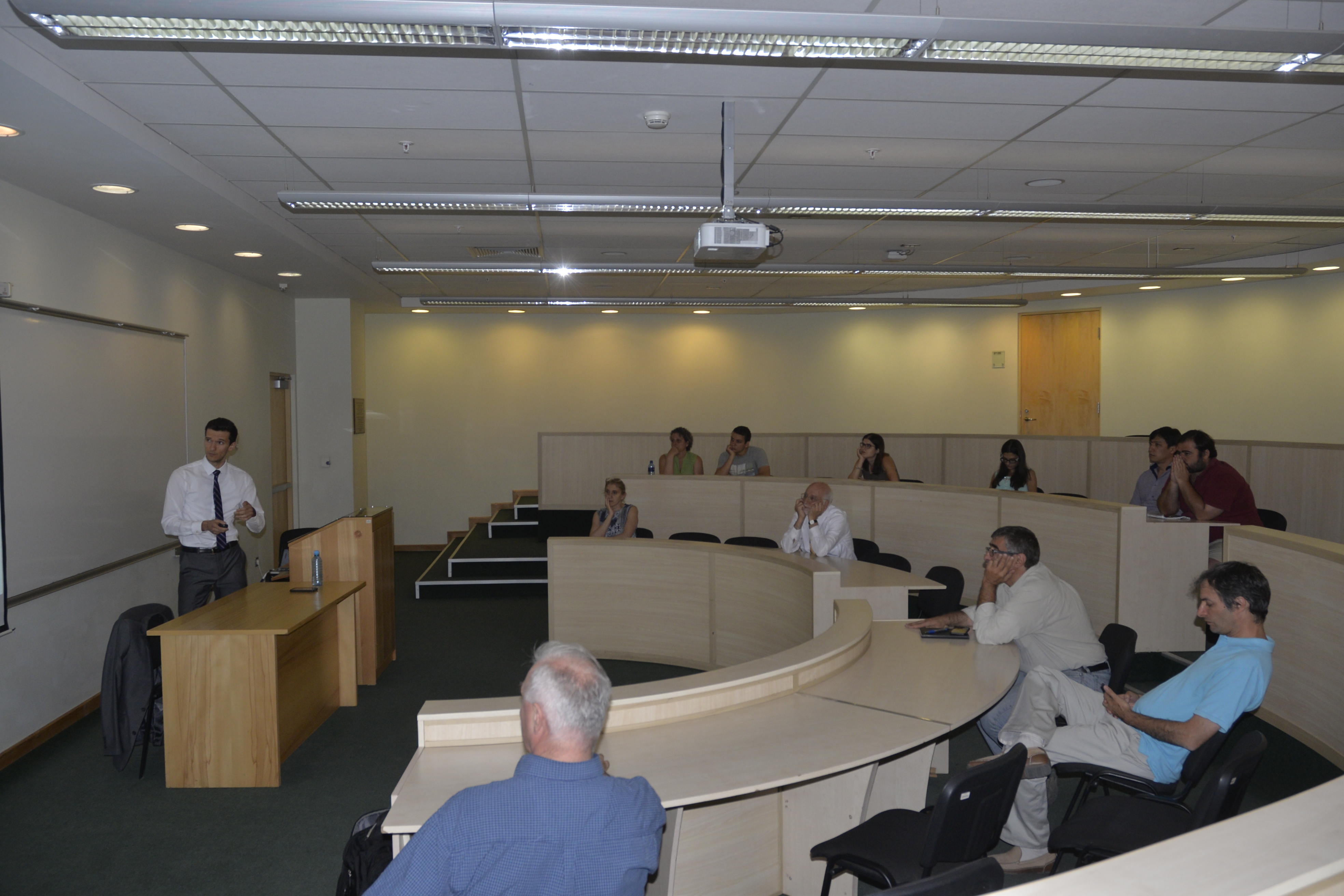 Public Lecture: Nanoscale Thermal Transport by Vazrik Chiloyan
< 1
min read
YEREVAN, Armenia – On August 24 the American University of Armenia (AUA) College of Science and Engineering (CSE) hosted a public lecture on nanoscale thermal transport led by Vazrik Chiloyan.
Vazrik Chiloyan was born in Aleppo, Syria and grew up in Watertown, Massachusetts. In 2011 Vazrik graduated from the Massachusetts Institute of Technology (MIT) with a B.S. in Mechanical Engineering and Physics with a minor in Mathematics. Currently an MIT Energy Initiative Fellow, his visit to AUA included sharing his current research experience, which focuses on improving the theoretical understanding of energy transport between surfaces separated by extremely small gaps in order to better bridge the theories of conduction and radiation.
The College of Science and Engineering at AUA is committed to becoming an innovative hub by exposing its students to the best international expertise available to help foster the next generation of innovators in Armenia. Through challenging courses and open discussions such as this, the College provides its students with rigorous academic training, practicum, and industry focused hands-on research experience.
Founded in 1991, the American University of Armenia (AUA) is a private, independent university located in Yerevan, Armenia and affiliated with the University of California. AUA provides a global education in Armenia and the region, offering high-quality, graduate and undergraduate studies, encouraging civic engagement, and promoting public service and democratic values.