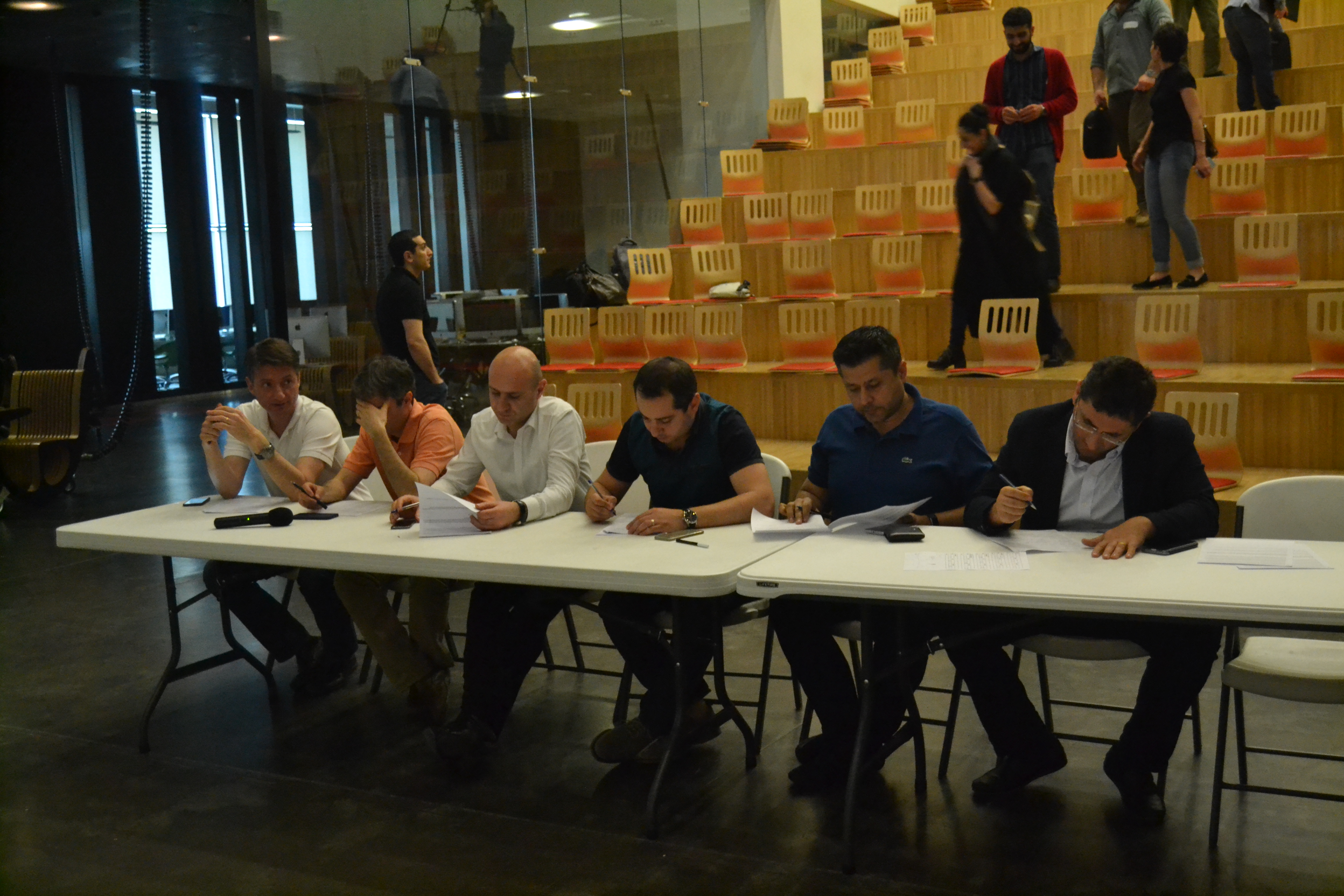 First Armenia Big Data Hackathon Competition
< 1
min read
YEREVAN, Armenia – On May 13th and 14th, the American University of Armenia (AUA) College of Science and Engineering held the first ever Armenian Big Data Hackathon (ArmDataHackathon) at the TUMO Center for Creative Technologies. It consisted of an 18 hour competition bringing together Armenian local and international data communities to solve a variety of public sector governance challenges and offer valuable insights to customers of utilities, municipal, and public services. Developers, designers, and data enthusiasts with all kinds of data science expertise collaborated on projects looking at the opportunities around predictive analytics, data visualization, data architecture and transformation.
The goal of the event was to examine the Armenian Data Scientists' capabilities, skills and knowledge to working with cutting edge technologies and tools in Big Data and bring together the existing talent that can potentially enable Armenian specialists to get involved in leading local and international projects. It was a good opportunity to create cooperation ties, exchange opinions on best practices and tools applied internationally, and develop professional communication and business skills.
More information on the ArmDataHackathon including the companies represented, additional organizers, the panel of judges, and the prize winners can be found at: http://armdatahackathon.weebly.com.
Founded in 1991, the American University of Armenia (AUA) is a private, independent university located in Yerevan, Armenia and affiliated with the University of California. AUA provides US-style education in Armenia and the region, offering high-quality, graduate and undergraduate studies, encouraging civic engagement, and promoting public service and democratic values.