AUA Participates in Innovate Armenia at University of Southern California
On April 2, 2016, the American University of Armenia (AUA) participated in Innovate Armenia, a full day festival on the campus of the University of Southern California (USC) with inspirational talks and musical performances from Armenians all over the world. This year, the festival had booths peopled with DIGITAL HUMANISTS from Armenia and around the world – those who take the Arts and Letters into the digital sphere. Marketing coordinator of AUA Digital Library of Armenian Literature David Karapetyan did a 12-minute TED-style talk. AUA Armenian Digital Library was established in 1999 as a platform for a collection, digitization preservation, and presentation to worldwide audiences of some of the enormous wealth contained in the rich holdings of Armenian national repositories all over the world. 
Tom Samuelian, Dean of the College of Humanities and Social Sciences made a virtual presentation titled " Creating a Digital Commons". Also making a presentation on "Identity and Security" was AUA's visiting professor at Duke University, Vahram Ter- Matevosyan.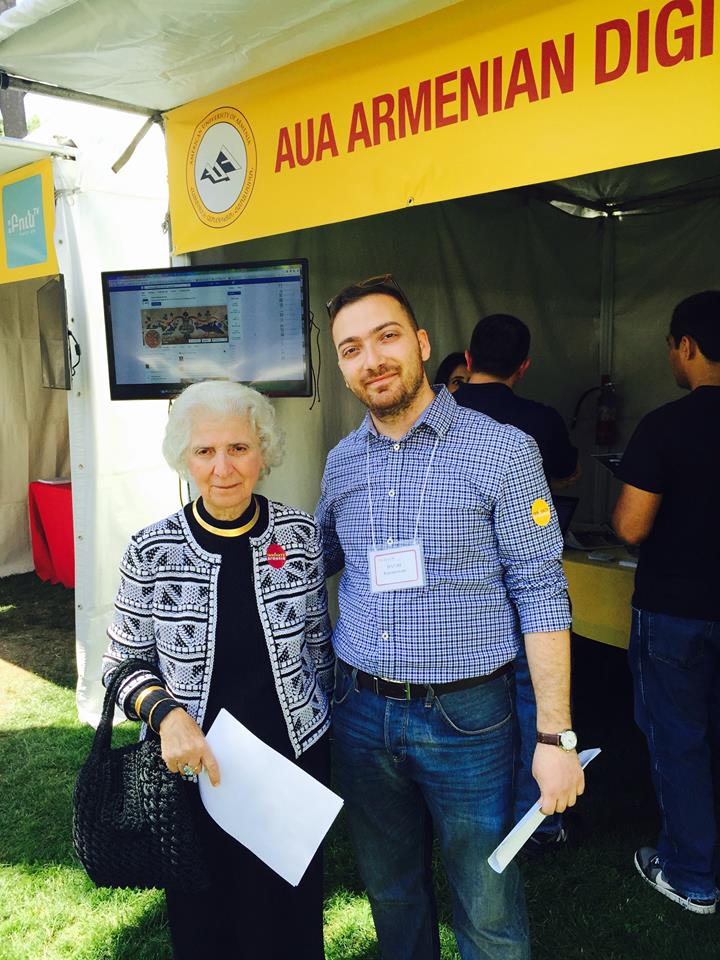 Philanthropist Sara Chitjian with Davit Karapetyan, communications manager for AUA's Armenian Digital Library ( Digilib) ) at the Innovate Armenia Forum on April 2.