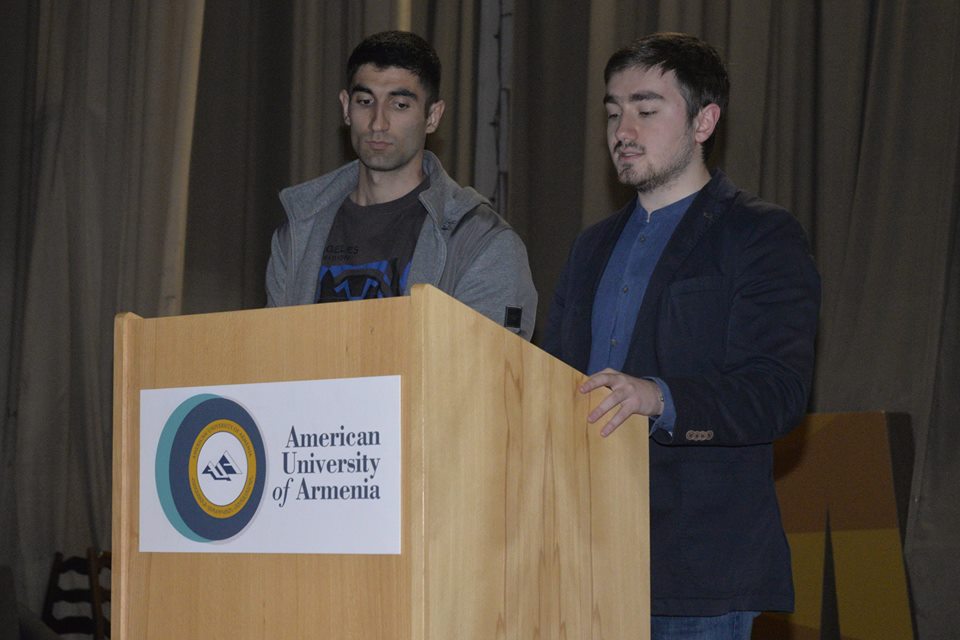 The First Meeting of "AUA Startups" Undergraduate Student Club
< 1
min read
YEREVAN, Armenia – On March 29th, American University of Armenia Startups Undergraduate Student Club (AUA Startups) held its first meeting. Nearly 50 people attended the event, which offered an informal, engaging opportunity for recruiting prospective members who have interest in Armenia's emerging startup industry. The event was organized by American University of Armenia (AUA) College of Business & Economics (CBE) Adjunct Lecturer Hilda Grigorian.
The AUA Startups Club aims to create an active start-up culture at the university. Attendees of the event used this opportunity to share their ideas about future activities for the Club such as professional networking opportunities, public lectures, and discussions with distinguished guest speakers, as well as activities aimed to create future partnerships among members that would potentially lead to innovate startups to stemming from AUA. 
More information and updates about AUA Startups can be found at: https://www.facebook.com/AUAStartups/?fref=ts.
Founded in 1991, the American University of Armenia (AUA) is a private, independent university located in Yerevan, Armenia and affiliated with the University of California. AUA provides US-style education in Armenia and the region, offering high-quality, graduate and undergraduate studies, encouraging civic engagement, and promoting public service and democratic values.