Alumnus Guzh Sinanyan Initiates Acquirement of ESPRIT Software for AUA
< 1
min read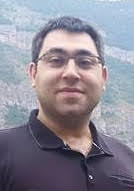 YEREVAN, Armenia – American University of Armenia (AUA) College of Science & Engineering (CSE) Industrial Engineering and System Management program (IESM) Alumnus Guzh Sinanyan made a contribution by initiating the first step in the partnership between AUA and the DP Technology Corporation.
Due to Mr. Sinanyan's efforts, who currently works for DP Technology Corporation, California, as a senior financial analyst, the university acquired the ESPRIT CAD software. ESPRIT was created by DP, and is a cloud-enabled CAD/CAM software compatible with a full range of machine tool applications in a wide array of industries. ESPRIT delivers powerful full-spectrum programming for 2-5 axis milling, 2-22 axis turning, wire EDM, multitasking, mill-turn, Swiss-turn and B-axis machine tools, and high-speed 3 and 5-axis machining, and offers factory certified post processors, accurate G-code, and customer support. More information about the software can be fount at: www.espritcam.com.
The package will be a great asset to the College of Science and Engineering curriculum, and the newly created Entrepreneurship and Product Innovation Center.
Founded in 1991, the American University of Armenia (AUA) is a private, independent university located in Yerevan, Armenia and affiliated with the University of California. AUA provides US-style education in Armenia and the region, offering high-quality, graduate and undergraduate studies, encouraging civic engagement, and promoting public service and democratic values.