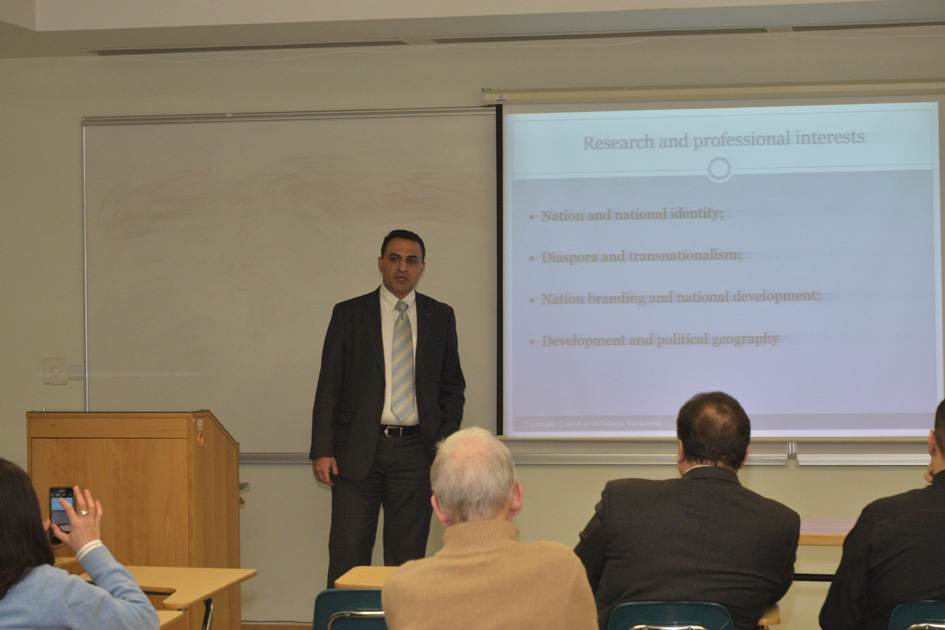 AUA Alumnus Vahagn Vardanyan, Now Head of High School at an IB School in Singapore, Gives Talk at his Alma Mater on the Importance of Strengthening Homeland-Diaspora Relations
< 1
min read
YEREVAN, Armenia –Speaker Vahagn Vardanyan, who is the Head of High School, the IB Diploma Program Coordinator (Hillside World Academy, Singapore) and also a proud member of the AUA Alumni, led quite an interesting talk about the relationship and complexities between the Diaspora and the homeland. The public seminar was hosted by the Political Science and International Affairs program on February 2nd.
The 'diaspora return' as the core of homeland's inclusionary approach toward its diaspora, within the theoretical framework of key geographic concepts of 'space' and 'place' was highlighted in the discussion. Other topics of interest included the question of national identity, loyalty toward the homeland vs the country of nationality, and preventing assimilation from all sides. The relationship between diaspora and the homeland is constantly changing over time, and Mr. Vardanyan set a great stage to share all political, socio-economic, historical and geographical elements into the informative discussion.
Founded in 1991, the American University of Armenia (AUA) is a private, independent university located in Yerevan, Armenia and affiliated with the University of California. AUA provides US-style education in Armenia and the region, offering high-quality, graduate and undergraduate studies, encouraging civic engagement, and promoting public service and democratic values.