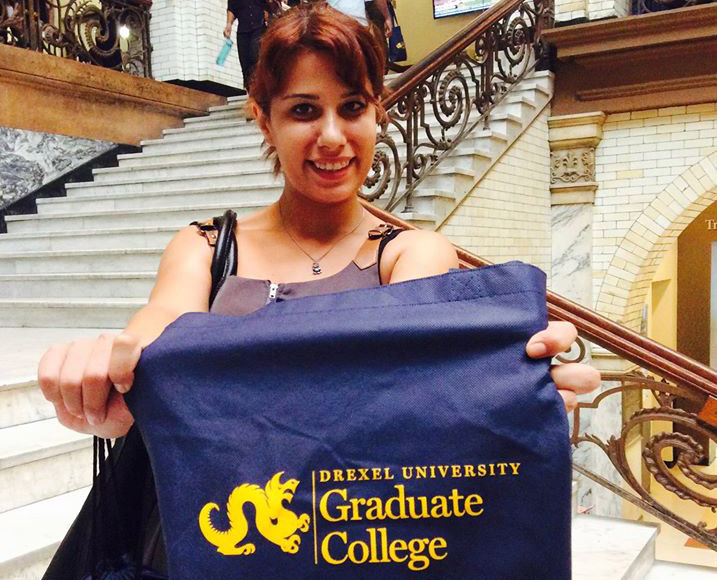 AUA TEFL Alumna Receives Research Assistantship Upon Admission to Drexel University PhD Program
YEREVAN, Armenia – The American University of Armenia (AUA) is pleased to share that alumna Tamara Galoyan was accepted into Drexel University's Ph.D. program in Educational Leadership and Learning Technologies in the School of Education. At the same time, she was also offered a research assistantship in the School of Education in recognition of her academic achievement. The assistantship covers her full tuition.
As part of her research assistantship, Galoyan will work on a project focusing on game-based learning. "We'll be involved in modifying and designing new educational games, which seems very fascinating," she said. Her other research interests include learner motivation, formal and informal learning, and MOOCs.
Galoyan's interests in educational technologies started at AUA, when she took a course on 'New Technologies in Teaching English as a Foreign Language (TEFL).' She graduated from AUA's TEFL Master's program in 2013.
Founded in 1991, the American University of Armenia (AUA) is a private, independent university located in Yerevan, Armenia and affiliated with the University of California. AUA provides a global education in Armenia and the region, offering high-quality, graduate and undergraduate studies, encouraging civic engagement, and promoting public service and democratic values.