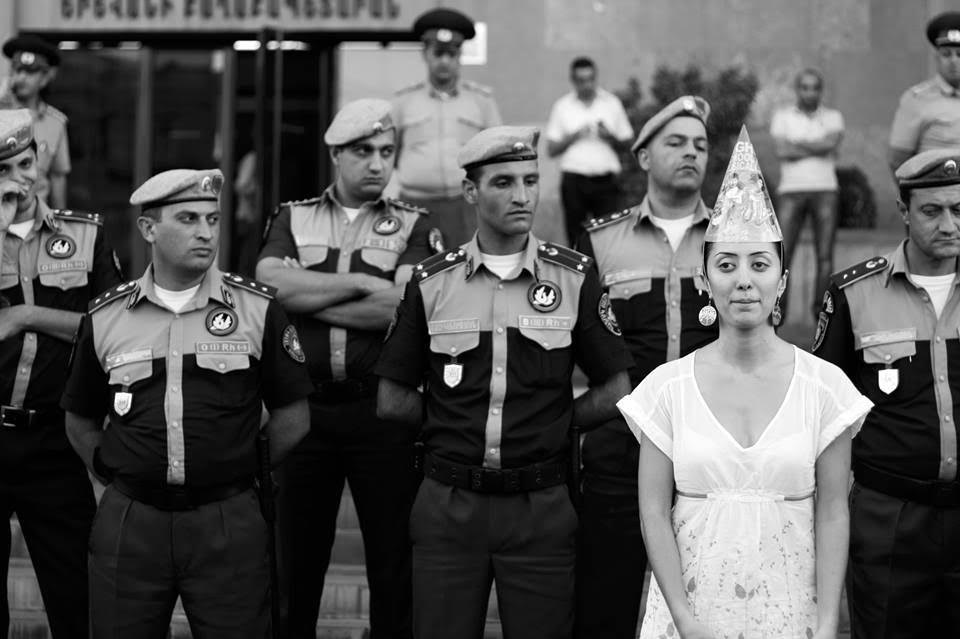 AUA is Finalist in USAID Democracy, Human Rights and Governance Photo Contest
< 1
min read
YEREVAN, Armenia – The American University of Armenia (AUA)'s photo submission was recently announced as a finalist in the U.S. Agency for International Development (USAID)'s 2015 Democracy, Human Rights and Governance (DRG) Photo Contest.
The goal of the contest is to capture the story and the face of the DRG work and accomplishments in promoting, protecting, and deepening democracy, human rights, and governance around the globe.
The top three photo contest winners were featured during the DRG Officer's Workshop from June 22-24 in Washington, D.C. and the winning photos were also included in the DRG monthly newsletter and featured on USAID's Flickr and Facebook pages.
The winning photo can be seen below.
Founded in 1991, the American University of Armenia (AUA) is a private, independent university located in Yerevan, Armenia and affiliated with the University of California. AUA provides a global education in Armenia and the region, offering high-quality, graduate and undergraduate studies, encouraging civic engagement, and promoting public service and democratic values.
Ruzanna Grigoryan, a graduate of the American University of Armenia's School of Public Health, participates in the "We Pay 100 Dram" movement in August 2013 in front of city municipality in protest of a rise in public transportation fees. As a result of the city-wide movement, prices were not raised and those who illegally pushed for the increase were held responsible. Photo credit: Ani Gevorgyan