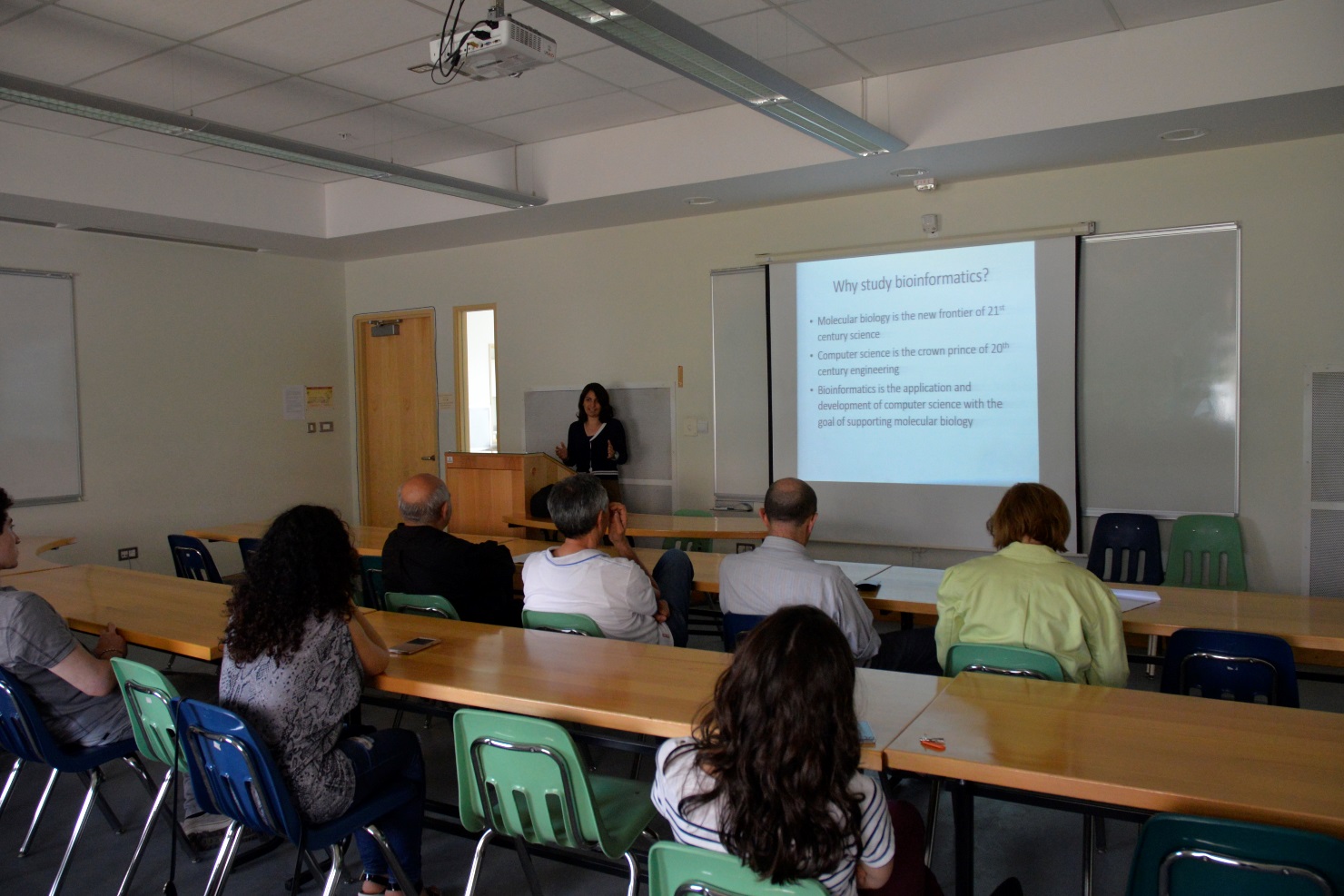 CSE Guest Speaker Explores the Fields of Bioinformatics and Computational Biology
< 1
min read
YEREVAN, Armenia – On May 29, 2015, the American University of Armenia (AUA) College of Science & Engineering hosted Farzaneh Khajouei for a discussion on "How a Computer Scientist Can Build Tools to Help Biologists." The speaker discussed the burgeoning fields of bioinformatics and computational biology, which develop methods for improving understanding of the mechanisms that control gene regulation and the production of proteins.
Khajouei explained that, using these fields, computer scientists make tools that help biologists test various hypotheses using computational approaches that were previously developed in other areas of computer science such as data mining, machine learning, cloud computing, and others.
Khajouei is a second year PhD student in Computer Science at the University of Illinois at Urbana-Champaign. She is working on sequence to expression modeling of gene regulation under the supervision of Professor Saurabh Sinha. Her research is in the field of bioinformatics and her personal interest is in the application of information theory tools and knowledge in bioinformatics. 
Founded in 1991, the American University of Armenia (AUA) is a private, independent university located in Yerevan, Armenia and affiliated with the University of California. AUA provides a global education in Armenia and the region, offering high-quality, graduate and undergraduate studies, encouraging civic engagement, and promoting public service and democratic values.
Guest speaker Farzaneh Khajouei