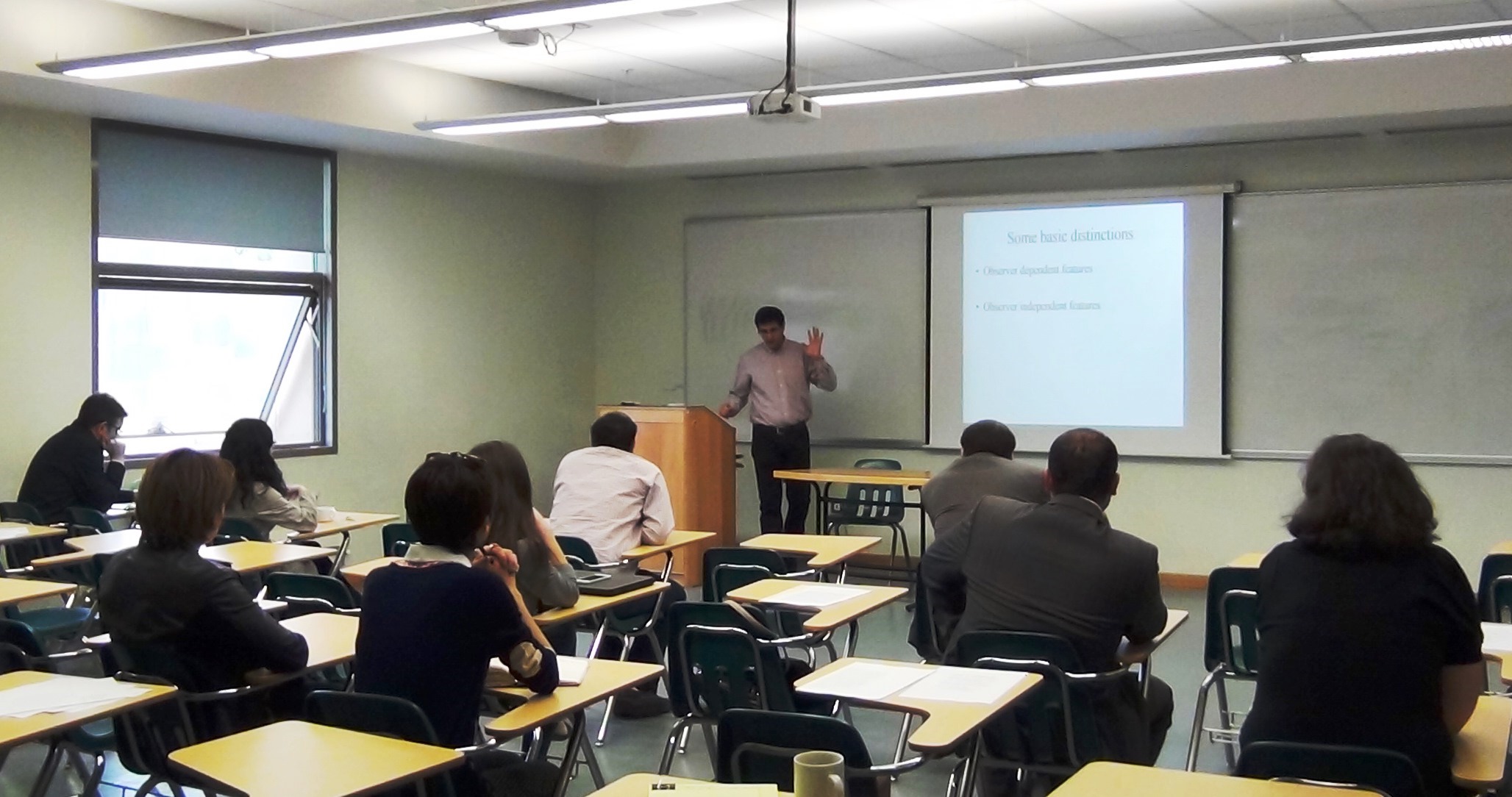 PSIA Seminar Explores John Searle's Concept of Power
< 1
min read
YEREVAN, Armenia – On April 27, 2015, the American University of Armenia (AUA) Political Science and International Affairs (PSIA) program held a seminar entitled "Political Power is more than Deontic Power" with speaker and AUA instructor Arshak Balayan. The talk covered the concept of power as analyzed by philosopher John Searle.
Balayan explained some of the concepts underlying Searle's theory of power, such as regulative and constitutive rules, and the collective imposition of social functions. He then explained how Searle argues that institutions, including the institution of government, require and enable 'deontic powers,' by which is meant obligations, authorizations, duties, rights, and privileges. These deontic powers allow governments to rule without necessarily using force. 
Searle's conclusion is that all political power relies on deontic power. Balayan questioned this conclusion, arguing that some political power, possibly illegitimate political power, exists without deontic power. He also questioned Searle's conclusion that political institutions consist in constitutive rather than in institutional rules.
Subsequent discussion between the speaker and audience revolved around the extent to which political power is socially created, and also whether Searle's position is committed to holding that there can be political power without collective agreement.
Founded in 1991, the American University of Armenia (AUA) is a private, independent university located in Yerevan, Armenia and affiliated with the University of California. AUA provides a global education in Armenia and the region, offering high-quality, graduate and undergraduate studies, encouraging civic engagement, and promoting public service and democratic values.