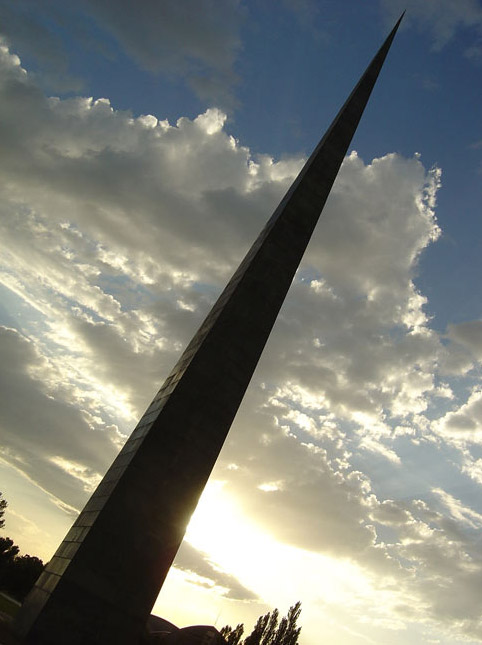 1915 Centennial: AUA Remembers and Reflects on the Armenian Genocide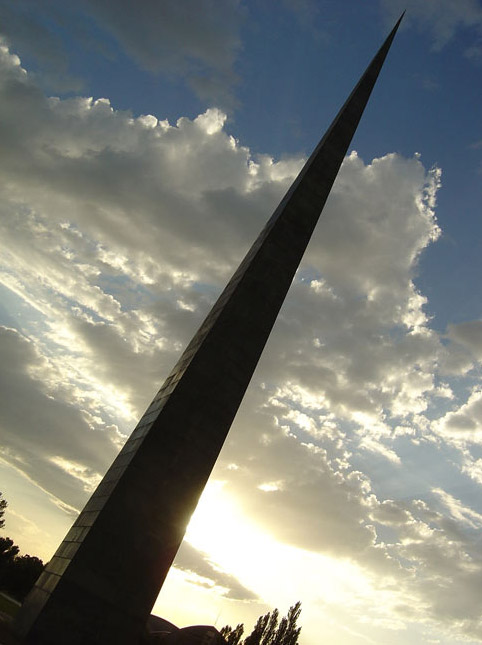 The American University of Armenia (AUA) is marking the hundred years' passing of April 24, 1915 with a year-long program of lectures, exhibits, film screenings, and seminars.
Through these events, AUA aims to support the nation-wide effort to raise awareness about the Armenian Genocide and promote the prevention and timely response to genocide worldwide. The program is being overseen by a university-wide committee chaired by the Dean of the College of Humanities and Social Sciences Tom Samuelian appointed by President Der Kiureghian.
The program has already drawn significant interest among students, faculty, and the community in Armenia and the diaspora. Dean Samuelian points out that "AUA is committed to preparing leaders for the future, who are aware of their own history and the challenges confronting Armenia and the world.   Despite international legal commitments, the scourge of genocide has spread. Impunity for the Armenian Genocide has been a factor. As victims and survivors of Genocide, Armenians have a special role and mission in halting genocide. Promoting and protecting human rights, and in particular punishment and prevention of Genocide, are ongoing concerns of AUA's curriculum and public outreach, which this year's events have brought into sharper focus."
The Centennial series features speakers from both within the AUA community and from around the globe, as the topic of genocide is not just an Armenian issue, but a universal issue. Many classes are also integrating genocide issues into their course work at both the undergraduate and graduate levels, including Criminal Law, International Law, Human Rights, Topics in Cinema and Law, and Justice in Popular Culture.
Speakers from AUA include Professor Nareg Seferian, Visiting Lecturer Vahram Ter Matevosyan, Institutional Research Manager Anush Bezhanyan, and Dean Samuelian.
International scholars from Armenia and abroad are making presentations, including Levon Avdoyan of the Library of Congress, Ethnographer Haroutyun Maroutyan, Turkish Historian Mehmed Polatel, Turkologist Ruben Safratsyan, Art Historian Shahen Khachatryan, and many others. The Centennial series will also feature a presentation by AUA Visiting Professor Yair Auron of the Open University of Israel, who is teaching two graduate seminars for Political Science and Law students this semester.
As the centennial approaches, AUA's Digital Library is also paying tribute by making the works of the many Armenian writers, literary critics, editors, and publicists who perished during the genocide freely accessible on the Internet.
President Der Kiureghian commented, "As an institution dedicated to learning and scholarship, AUA cannot be indifferent to the centennial of the Armenian Genocide. Our students, faculty and staff will be engaged throughout the year in remembering and reflecting on this tragic event in order to learn the history and to discuss means for restitution and for prevention of future genocides. By digitizing and freely providing the works of scholars who perished during the Genocide, we intend to immortalize the contributions that these intellectuals made to humanity before their lives were cut short."
Photo exhibits around campus, as well as film screenings on various genocides throughout history, will also be available for viewing.
If you have suggestions, please feel free to contact 1915 Centennial Committee Chair, Dean Tom Samuelian – [email protected] 1915 Centennial Events are posted to the AUA Events Calendar and are open to the public. Please check regularly for updates.
The current list of Centennial events is listed below:
September 2014:
October 2014:
October 3: Levon Avdoyan, Armenians in the Ottoman Empire at the Library of Congress
http://newsroom.aua.am/2014/10/04/levon-avdoyan-presents-on-armenians-in-the-ottoman-empire-at-the-library-of-congress/
November 2014:
November 7: Krikor Beledian, Daniel Varouzhan
http://newsroom.aua.am/2014/11/08/krikor-beledian-discusses-art-poetry-and-mourning-at-aua/
November 11 and 13: Screening of Watchers of the Sky
http://newsroom.aua.am/2014/11/14/aua-students-view-new-film-watchers-of-the-sky/
November 21: Sarkis Shahinian, Turkish Centennial Policy on the Eve of the Perincek Affair
http://newsroom.aua.am/2014/11/22/sarkis-shahinian-lectures-on-the-perincek-affair/
December 2014:
December 17: Harutyun Marutyan, Karabakh Movement and Memory of Genocide
http://newsroom.aua.am/2014/12/18/harutyun-marutyan-discusses-armenian-identity-at-aua/
February 2015:
February 2: Nareg Seferian, 100 Years, 100 Facts
http://newsroom.aua.am/event/100-years-100-facts/
February 4: Mehmed Polatel, 1915 Centennial Talk: Armenian Property Confiscated During and After the Genocide
http://newsroom.aua.am/event/1915-centennial-talk-armenian-property-confiscation-during-and-after-the-genocide/
February 10: Shahen Khachatryan, Art and the Armenian Genocide
February 25: Yair Auron, Genocide and Identity
http://newsroom.aua.am/2015/02/26/media-coverage-video-footage-of-yair-auron-israeli-historian-discussing-genocide-and-identity-at-aua/
March 2015:
April 2015:
May 2015
May 6 TBC : Presentation on Near East Relief
Additional events to be announced closer to event dates.