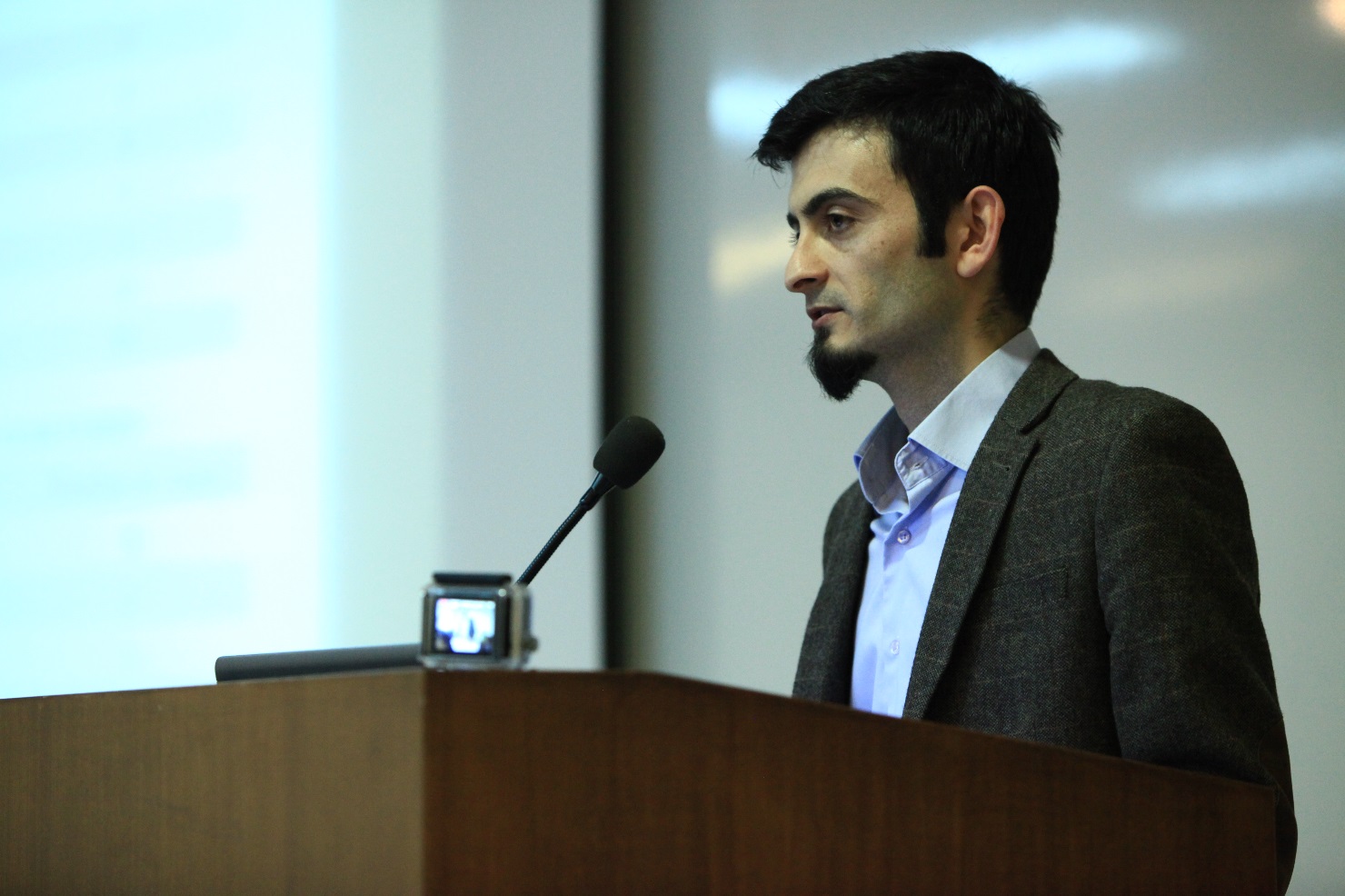 Mehmet Polatel, Turkish Historian, Discusses Property Confiscation During and After the Armenian Genocide
2
min read
YEREVAN, Armenia – On February 4, 2015, the American University of Armenia (AUA) hosted a talk by Turkish Historian Mehmet Polatel on "Armenian Property Confiscation During and After the Genocide." The lecture was part of AUA's 1915 Centennial series.
For many in the audience, it was a unique experience to hear from a young Turkish academic so dedicated to recognizing the Armenian Genocide. Polatel stated, "My interest in this subject developed as a student. It is academically and politically a very important subject, especially for understanding the complexity of genocide. The seizure of properties was not just a transfer of ownership; it was a crucial part of the genocide policy for the destruction of Armenians and Armenianness."
Polatel's presentation covered the seizure of Armenian property in three main ways: transfer of ownership by the Ottoman State, extortion and abuses by civil servants and military personnel, and the seizure and looting of Armenian properties during the massacres.
Throughout the presentation, Polatel utilized historical documents and texts, including the notebooks of Talaat Pasha and other archival materials, to analyze the process and mechanisms underpinning the seizure of Armenian churches, monasteries, cemeteries, lands, and other goods during the genocide.
Tom Samuelian, Dean of the College of Humanities and Social Sciences, thanked Polatel for his work and for his visit to Armenia, stating, "This is a very big topic. When we talk about what kind of compensation is due, we have to always bear in mind that much more was lost than property. But it's clear that this taking of the property was part of the plan. It was the completion of the destruction of the Armenians in their homeland."
Mehmet Polatel is a historian focusing on late Ottoman history and the early Turkish Republic. His research interests are in the fields of power, state formation, social change, nationalism, and genocide. He has conducted research on the fate of Armenian property in the Ottoman Empire and the Republic of Turkey. Currently, he is a PhD candidate at Boğaziçi University and a Research Assistant in the history department of Koç University in Istanbul. He is also a researcher at the International Hrant Dink Foundation.
Founded in 1991, the American University of Armenia (AUA) is a private, independent university located in Yerevan, Armenia and affiliated with the University of California. AUA provides a global education in Armenia and the region, offering high-quality, graduate and undergraduate studies, encouraging civic engagement, and promoting public service and democratic values.
Turkish Historian Mehmet Polatel on "Armenian Property Confiscation During and After the Genocide"
Mehmet Polatel at AUA
Mehmet Polatel at AUA