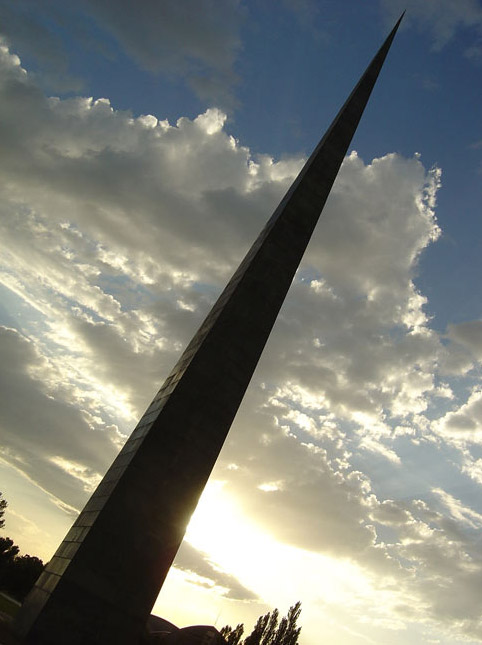 Dean Tom Samuelian Speaks Out About Genocide Reparations
2
min read
YEREVAN, Armenia – Within the framework of the American University of Armenia (AUA)'s 1915 Centennial series, Tom Samuelian, Dean of the College of Humanities and Social Sciences, has recently been involved in several conferences around the globe discussing genocide recognition and future relations between Armenia and Turkey.
In December 2014, the Center for Excellence in Negotiations: Yerevan (CEN Yerevan) held a conference on "Armenian Genocide Recognition and Reparations: A Path to Restoring Historical Justice," which discussed three important pillars: recognition, reparations, and Armenian foreign policy. Samuelian, who serves as Senior Fellow of CEN Yerevan, remarked that "An essential element of recognition of such universal crimes is clear description of damages that the aggrieved party, in this case the Armenian people, has incurred. There cannot be recognition without reparations. Recognition without reparations validates impunity for crimes against humanity which is an affront to international law and the community of nations."
Samuelian discussed similar issues recently during an appearance on the ArmNews program Banadzev, along with Stepan Khzrtian, an AUA alum and Executive Director of CEN Yerevan, and Dr. Artak Shakaryan, a political analyst and Yerevan State University professor. On the topic of reparations for the genocide, Samuelian commented that it is important for Armenians to understand what kind of reparations they need.
From September 26-27, 2014, Samuelian participated in the 5th Armenians and Progressive Politics conference, which took place at the Massachusetts Institute of Technology (MIT). The conference, themed "The Road to Justice," featured world-renowned intellectual, activist, and MIT professor Noam Chomsky, who discussed Middle Eastern politics, as well as author Peter Balakian and many influential academics, legal professionals, and activists. Samuelian spoke at length about the need for everyone, not just Armenians, to demand recognition of genocide. He also discussed the politics behind recognition, explaining why certain countries would or would not decide to speak out about crimes against humanity.
Samuelian serves as Chair of AUA's 1915 Centennial Committee, which has put together a year-long program of lectures, exhibits, film screenings, and seminars related to the Armenian Genocide. The centennial series has already featured lectures and talks by Levon Avdoyan, Sarkis Shahinian, Harutyun Marutyan, Krikor Beledian, and many more.
Additional speakers and events will be announced throughout the year.