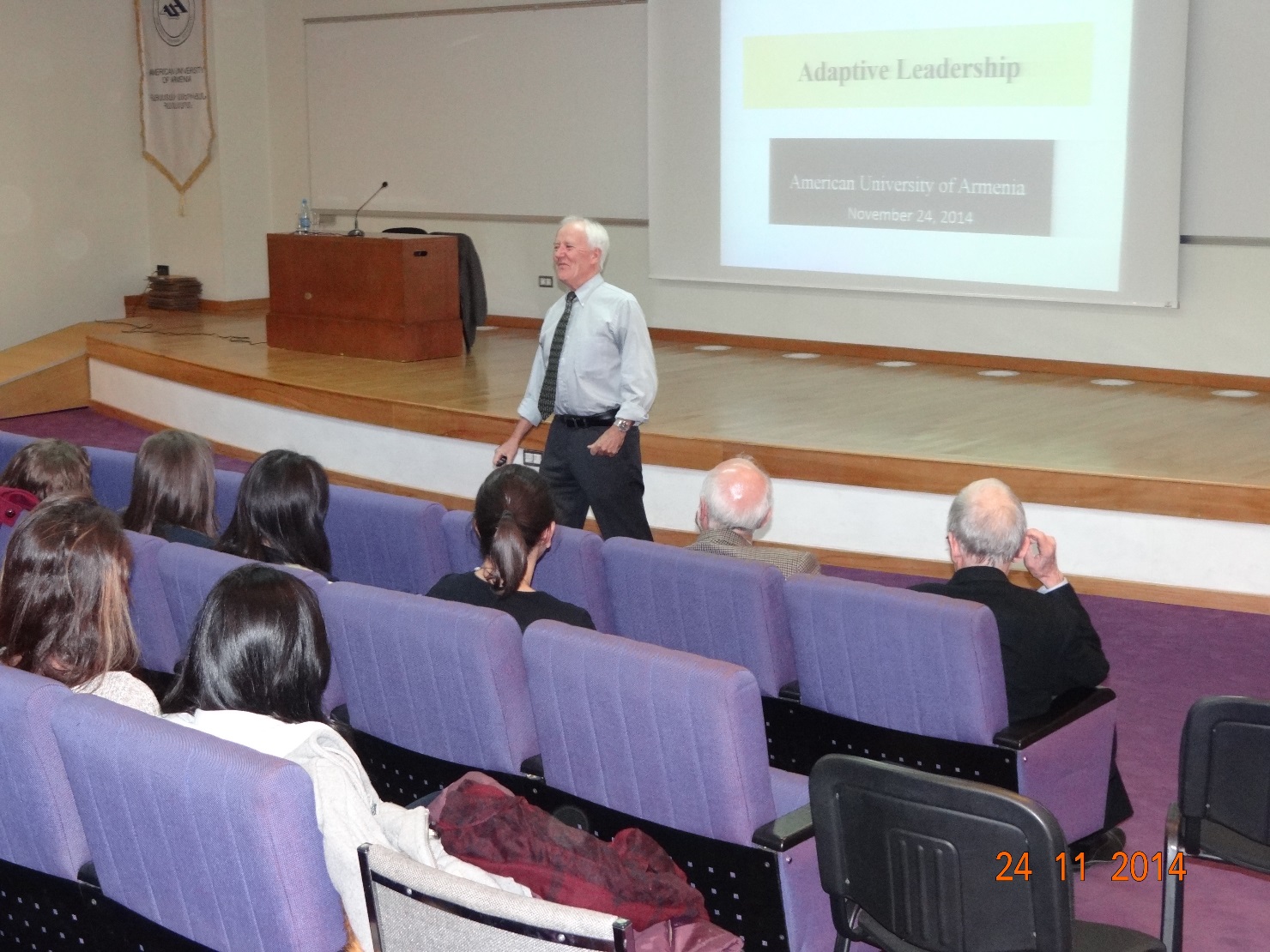 Hugh O'Doherty Discusses Adaptive Leadership at AUA
< 1
min read
YEREVAN, Armenia – On November 24, 2014, the American University of Armenia (AUA) hosted Hugh O'Doherty for an inspiring lecture on "Adaptive Leadership."
Hugh O'Doherty is a faculty member at Harvard University's Kennedy School of Government and is involved in many executive programs related to leadership. As a consultant, O'Doherty has worked extensively with Cambridge Leadership Associates, developing adaptive leadership capacity with a wide variety of private, corporate, and public clients.
His lecture discussed the principles of leadership, the expectations that people have of leaders, and what types of leadership are the most effective and motivational. O'Doherty used many real-world examples and actively involved the audience in his storytelling.
The lecture was followed by a Question & Answer session.
Founded in 1991, the American University of Armenia (AUA) is a private, independent university located in Yerevan, Armenia and affiliated with the University of California. AUA provides a global education in Armenia and the region, offering high-quality, graduate and undergraduate studies, encouraging civic engagement, and promoting public service and democratic values.
Hugh O'Doherty discussing "Adaptive Leadership" at AUA.