Center for Student Success Celebrates International Education Week
2
min read
YEREVAN, Armenia – From November 17-24, the American University of Armenia (AUA)'s Center for Student Success celebrated International Education Week (IEW) with a variety of presentations, talks, and festivals.
This is the second year that AUA has participated in IEW, an event that is celebrated at educational institutions across the globe. As a joint initiative of the U.S. Department of State and the U.S. Department of Education, the goal is to recognize and celebrate the benefits of international education and exchange worldwide.
This year, AUA featured an International Food Festival, where local restaurants presented samples of their international cuisines, country presentations, where current international students gave insightful talks about their home countries, and a presentation on the history of the Silk Road by AUA Professor Nareg Seferian. In addition, twenty students participated in a community service project with local public libraries.
The Center for Student Success sees IEW as a chance to bring together AUA students from around the world, and hopes to continue the tradition in the years to come. Garine Palandjian, Student Services Coordinator, stated, "This week is about breaking barriers and challenging the stereotypes that we have about others. At the same time, it's about understanding who you are and challenging your own ideas about identity."
The Center for Student Success is a learning environment that extends outside of the classroom and aims to promote student achievement of academic goals while enrolled at AUA. Through a holistic approach to education, the center provides a unique range of support programs including math and writing consultations, academic support services, disabilities services, and workshops to enhance overall personal and academic development in a welcoming space. The Center encourages AUA students to challenge and support one another, to accept responsibility, and to collaborate in serving the best interests of all students.
Founded in 1991, the American University of Armenia (AUA) is a private, independent university located in Yerevan, Armenia and affiliated with the University of California. AUA provides a global education in Armenia and the region, offering high-quality, graduate and undergraduate studies, encouraging civic engagement, and promoting public service and democratic values.
The International Food Festival had foods from Iran, Italy, China, and more!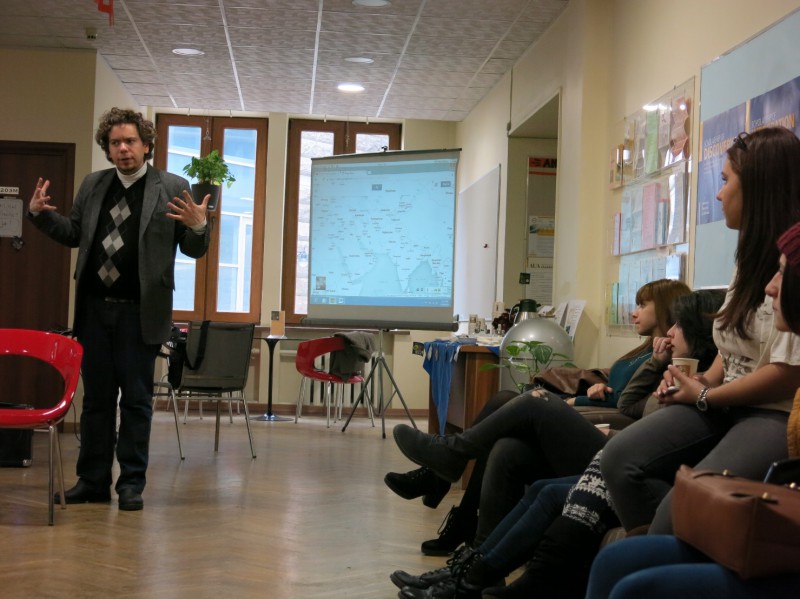 AUA Professor Nareg Seferian presents about the Silk Road.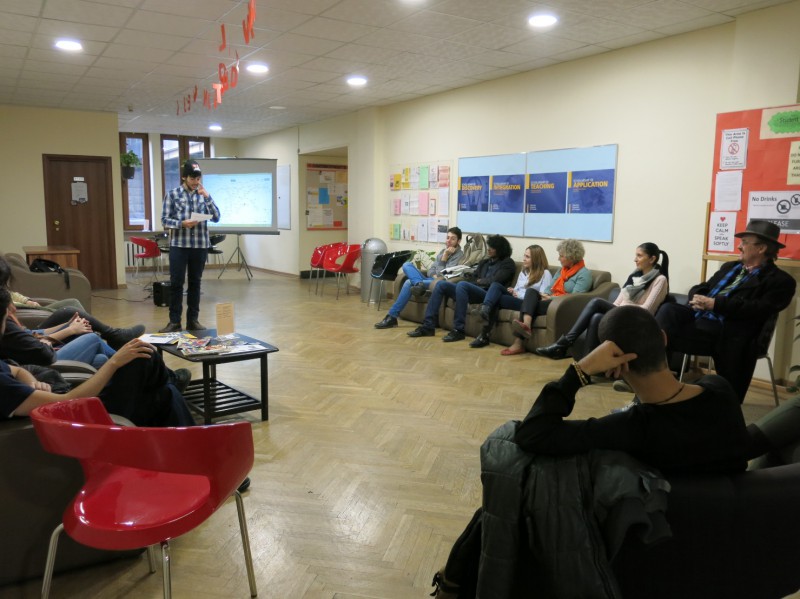 Country presentations by AUA's international student body were a great success!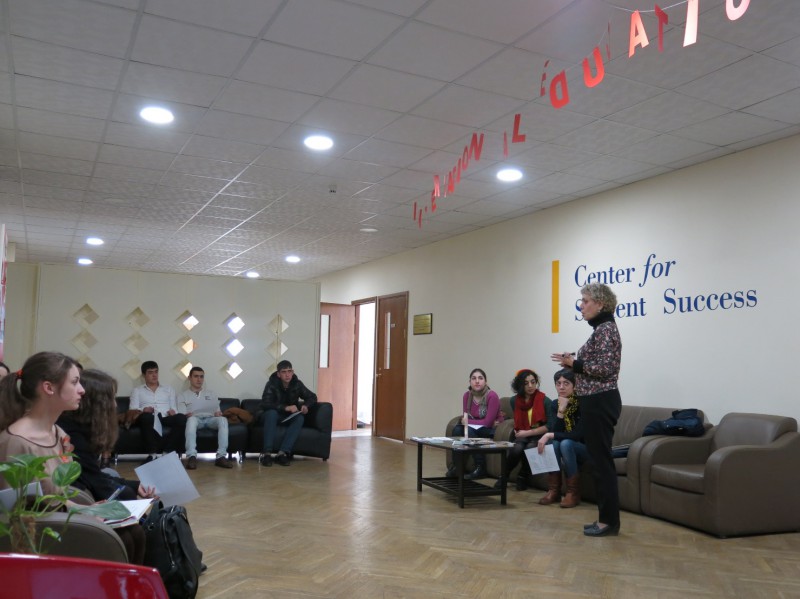 Library Director, Satenik Avakian, gave a training for students interested in community service projects with local libraries.