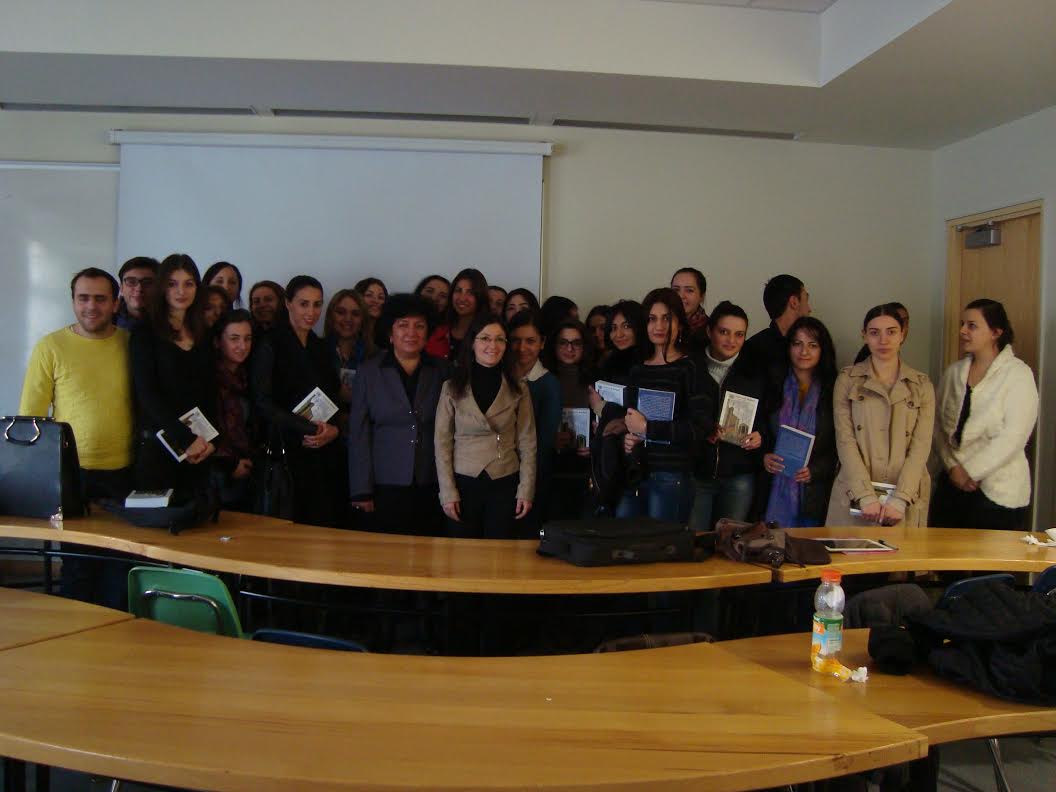 PSIA Students Receive Guest Lecture from UN Armenia
2
min read
YEREVAN, Armenia – On November 13, 2014, within the framework of the "International Relations in Theory and Practice" course, a guest lecture was delivered by Ms. Armineh Haladjian, Officer in Charge at the United Nations Department of Public Information (UNDPI) to first year students from the American University of Armenia (AUA)'s MA in Political Science and International Affairs (PSIA) program. The lecture was organized by Dr. Syuzanna Vasilyan, Jean Monnet Chair of European Studies and Assistant Professor, PSIA, AUA.
Ms. Haladjian spoke about the establishment of the UN, its structure, the UN family, and the specific issues and challenges that its agencies and programs face. Ms. Haladjian answered questions from the students on topics such as the reform of the UN Security Council, UN Women, UN Volunteers, Millennium Development Goals, Responsibility to Protect, and more. After her talk, Ms. Haladjian screened short films, offered reading materials, and informed the PSIA students that they will be invited to exhibitions, conferences, and other UN House events in Armenia. Since Fall 2011, Dr. Vasilyan has been organizing visits to the UN House for the PSIA students.
Dr. Vasilyan commented on the importance of the visit, stating, "The UN is one of the most important international organizations that students first learn about. Although it is so well recognized, students do not always have a profound understanding about the UN. The annual visits and guest lecture are specifically directed at that purpose."
Founded in 1991, the American University of Armenia (AUA) is a private, independent university located in Yerevan, Armenia and affiliated with the University of California. AUA provides a global education in Armenia and the region, offering high-quality, graduate and undergraduate studies, encouraging civic engagement, and promoting public service and democratic values.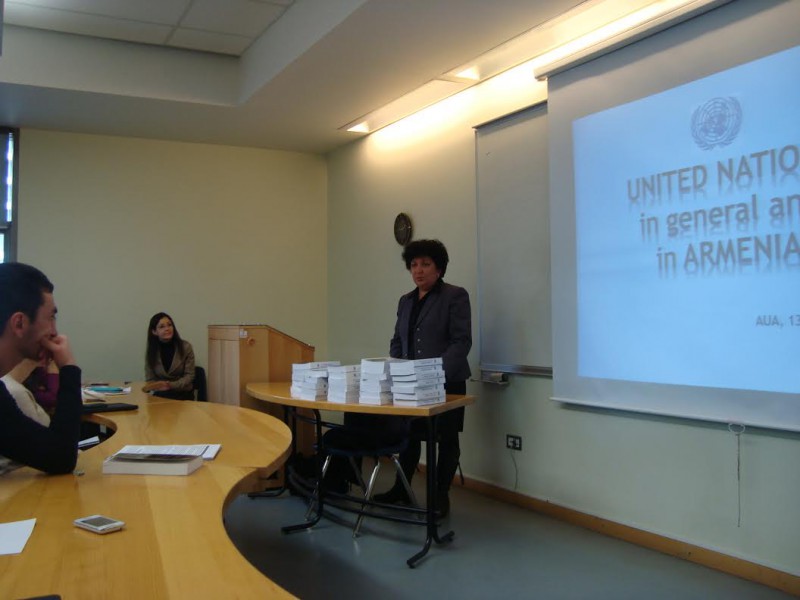 Ms. Armineh Haladjian, Office in Charge at the United Nations Department of Public Information, delivers a guest lecture to PSIA students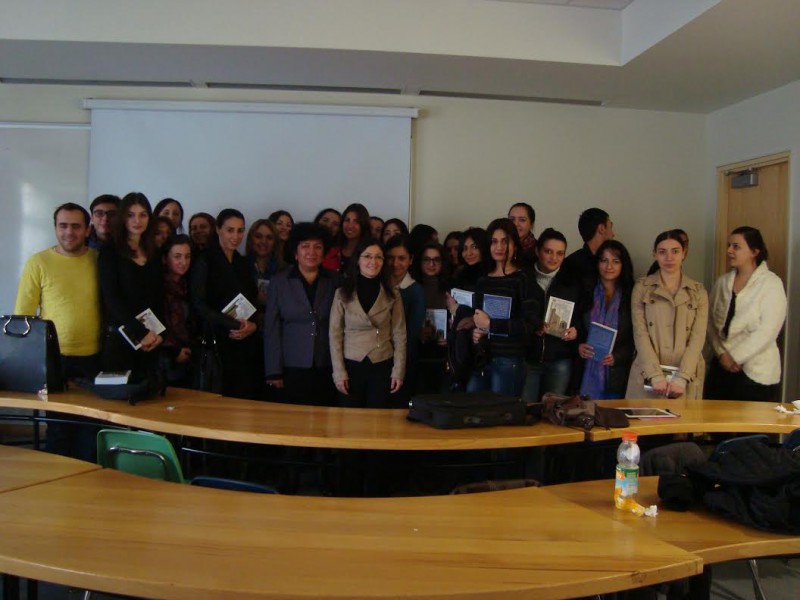 PSIA students with Ms. Armineh Haladjian, Office in Charge at the United Nations Department of Public Information