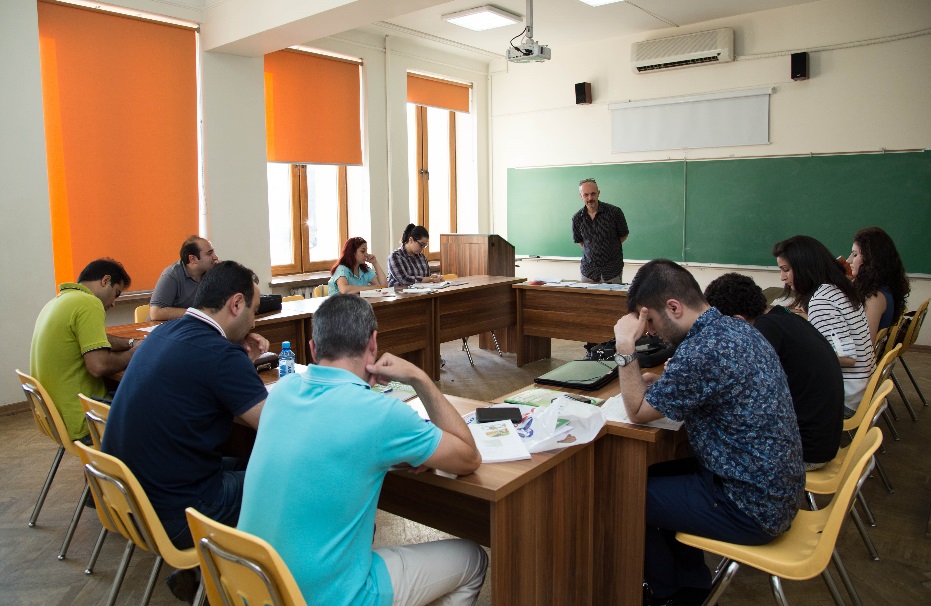 Thank You to All Supporters of the "AUA for Syrian Armenians" Campaign
2
min read
YEREVAN, Armenia – The American University of Armenia (AUA) would like to personally thank the following supporters of the "AUA for Syrian Armenians" campaign, who contributed to AUA Extension's "Learning for a Better Future" assistance program:
$3,000: Judith Saryan, Arpie Balian; $2,000: Raffi Kurkjian; $500: Michel Davoudian, $201-$300:  Herag & Lisa Haleblian, Diane Doehring Garabedian, Aram Adourian, Catherine Doehring, Armen & Gayane Hovakimian; up to $200: Janet C. Doehring, Edward Alexander, Michael & Hasmik Kouchakdjian, Anna Ghazaryan & Vahagn Manukian, Artak Gevorgyan, Charles J. Greenberg, Hasmik Avetisyan, Anahit Ordyan, Robert & Linda Fournier, Alex Simonian, Harold H. Kassarjian, Simon & Arpi Simonian, Herman Purutyan, Sona Aronian, the Doehring Family, Haik Biglari, Vera & Diane Garabedian, Vladimir Areshyan, Gayane Avanesyan, Vazgen Karapetyan, Anna Kartashyan, Hilda Grigorian, Davit Asatryan, Khosrov Grigoryan, Babken Mesropyan, Hovhannes Madoyan.
These contributions have helped AUA make a difference in the lives of the displaced Syrian-Armenian population by providing them with access to high-quality, valuable educational resources through AUA Extension.
During this phase of the campaign, AUA raised over $12,000. This money has been allotted directly toward enrolling over 50 Syrian Armenians in Extension courses starting on September 1, 2014. Many Syrian Armenians who have already participated in the assistance program have stated that the program has given them an opportunity for professional growth. They have also shared that it has given them a chance to network with their local and Syrian-Armenian peers. We are proud to offer this form of support to Syrian Armenians.
As the assistance program continues to gain popularity, the need for funding this program continues to grow. There is still much to be done to meet the needs of the displaced Syrian-Armenian population, but thanks to these donors, AUA is able to do its part in contributing to the support efforts.
Founded in 1991, the American University of Armenia (AUA) is a private, independent university located in Yerevan, Armenia and affiliated with the University of California. AUA provides a global education in Armenia and the region, offering high-quality, graduate and undergraduate studies, encouraging civic engagement, and promoting public service and democratic values.