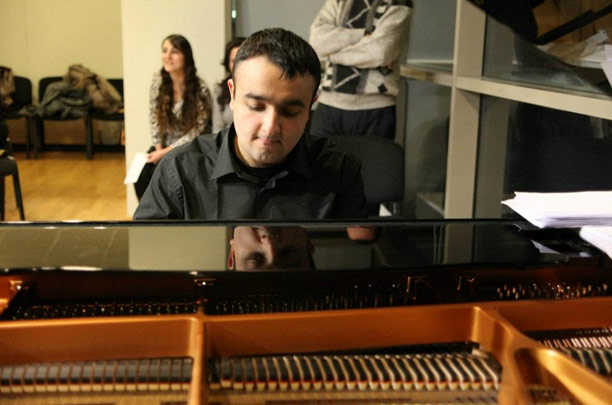 New Student Interviews: Arthur Harutyunyan
Arthur Harutyunyan is a first year graduate student at the American University of Armenia (AUA). He is majoring in Computer and Information Science (CIS), but is also a talented musician. Here he speaks about how he balances his love for both information technology (IT) and music.
Tell us a little about yourself.
Before being admitted to AUA, I studied at Yerevan State Conservatory in two different faculties simultaneously (composition and piano), and also in Yerevan Northern University (majoring in Computer and Information Technologies). I have always had a problem choosing between these two spheres—being a musician (pianist/composer) and an IT specialist. I came to the decision that I should be engaged in both of them, as I like these professions equally. Though it is difficult to manage to be in both spheres, it is still possible, and it is just a matter of proper time management.
What sort of activities have you participated in as a musician?
During my studies at Yerevan State Conservatory, I wrote some pieces of music for different ensembles, and I also took part in different competitions both as a composer and as a pianist in Armenia and Georgia. I also got first prizes in three international competitions.
Why did you choose AUA?
I really love CIS and I hope that I can do something innovative and useful in this sphere. Besides, this sphere is the most developing in the market. I was impressed by a statistical graph which showed how rapidly the IT sphere grows and changes. It is like a virus and it exists in everything, even in musical instruments. I will try to merge both my professions and make innovations. For example, even in making games, my knowledge as a CIS specialist and as a musician will surely be useful.  These are the main reasons that I want to study CIS at AUA.
What are your expectations regarding the education at AUA?
I think that AUA gives the best education in Armenia. As an American-accredited institution, it provides the same quality as other American institutions of higher education.  I think that AUA provides an appropriate environment to practice your knowledge and skills.
What are your plans for the future?
The nature of CIS is that it is not important to live just in one place in order to work, you can be in quite different places. However, wherever I go, I will come back to my country.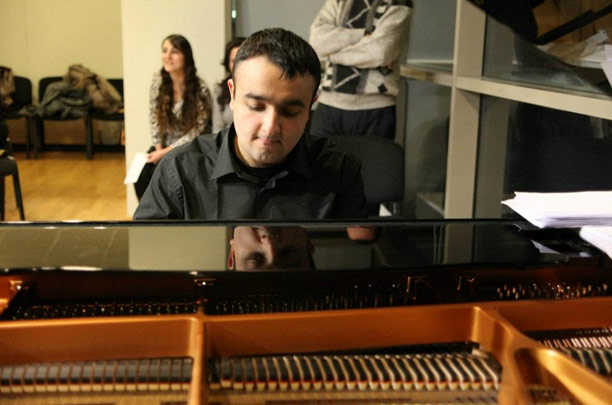 Arthur Harutyunyan, majoring in Computer and Information Science, is also a talented musician.