Irshat Madyarov Appointed MA TEFL Program Chair
< 1
min read
It is with great pleasure that the American University of Armenia (AUA) announces the appointment of Assistant Professor Irshat Madyarov as MA TEFL Program Chair.  A core member of the TEFL faculty since 2009, Dr. Madyarov has taught a number of courses on the MA TEFL program, and has directed several projects in the Center for Research in Applied Linguistics (CRAL).   He has also been appointed co-Director of CRAL.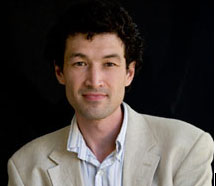 Dr. Madyarov received his MA in TESOL at West Virginia University, and his PhD in Second Language Acquisition and Instructional Technology at University of South Florida (USF).  He has taught English as a second and foreign language, and applied linguistics courses at the graduate and undergraduate levels in the US.  He has been a coordinator of Computer-assisted Language Learning and Academic English Curriculum at the English Language Institute, USF, as well as a number of distance courses and projects at the Baha'i Institute of Higher Education, Iran.  He has presented and published internationally.  His interests include digital technologies in TESOL, language assessment, teacher education, bilingual preschool education, and brain studies.
Dr. Madyarov succeeds Dr. Buon who served as Department of English Programs Assistant, Associate and Interim Dean, and is now Associate Dean for General Education in the College of Humanities and Social Sciences.
Founded in 1991, the American University of Armenia (AUA) is a private, independent university located in Yerevan, Armenia and affiliated with the University of California. AUA provides a global education in Armenia and the region, offering high-quality, graduate and undergraduate studies, encouraging civic engagement, and promoting public service and democratic values.