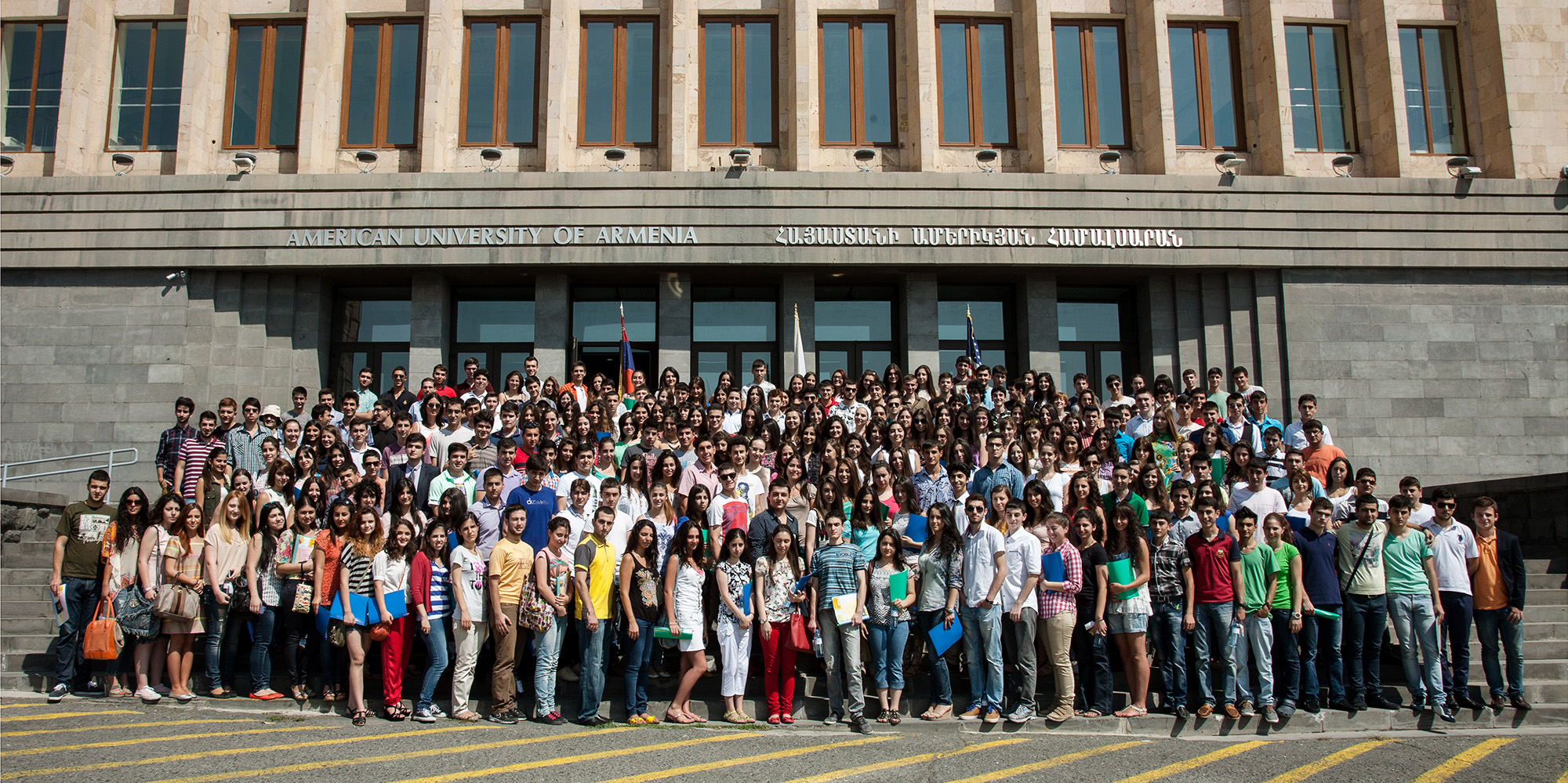 AUA's Matriculation Ceremony to Inaugurate New Undergraduate Program
2
min read
YEREVAN – On Thursday, September 5, 2013, the American University of Armenia (AUA) will welcome its very first undergraduate class as the incoming students embark on their careers as members of the AUA community.
The 2013 Matriculation Ceremony is an opportunity for the senior administration and faculty to formally welcome the incoming freshman to AUA's community of scholars. AUA President Dr. Bruce M. Boghosian says, "All of the faculty and staff of AUA is very excited about the arrival of the first undergraduate class.  We have been working toward this day for two and a half years now, and now they are here."
Director of Accreditation Sharistan Melkonian adds, "With the launch of the undergraduate program, the American University of Armenia will expand its impact, educating a new generation of tomorrow's leaders, at an earlier stage, to address the needs of Armenia and beyond with the practical lifelong learning skills and knowledge necessary to think critically and creatively about the challenges of tomorrow's changing world."
The ceremony will feature a series of speeches, the music of the Liana Camertone String Quartet, as well as the recitation AUA Honor Pledge, formally inducting students into AUA's longstanding tradition of academic excellence and integrity. Associate Dean for General Education Dr. Catherine Buon shares, "We are all looking forward to starting to teach the undergraduate students in our courses on Monday when classes start.  This is as much an adventure for us as it is for them."
Dr. Boghosian notes, "AUA is actually the first stand-alone, American-accredited institution in the former Soviet Union to provide an undergraduate education, so we feel that we are making history here in some sense."  American higher education has unique and important features, such as academic freedom, faculty governance, student governance, general education requirements, broad course selection, etc.  We are very pleased to be introducing these features to Armenian undergraduate education."
The American University of Armenia's first undergraduate class. 
Founded in 1991, the American University of Armenia (AUA) is a private, independent university located in Yerevan, Armenia and affiliated with the University of California. AUA provides a global education in Armenia and the region, offering high-quality, graduate and undergraduate studies, encouraging civic engagement, and promoting public service and democratic values.