Jean Monnet Guest Lecture Examines European Union Foreign Policy
< 1
min read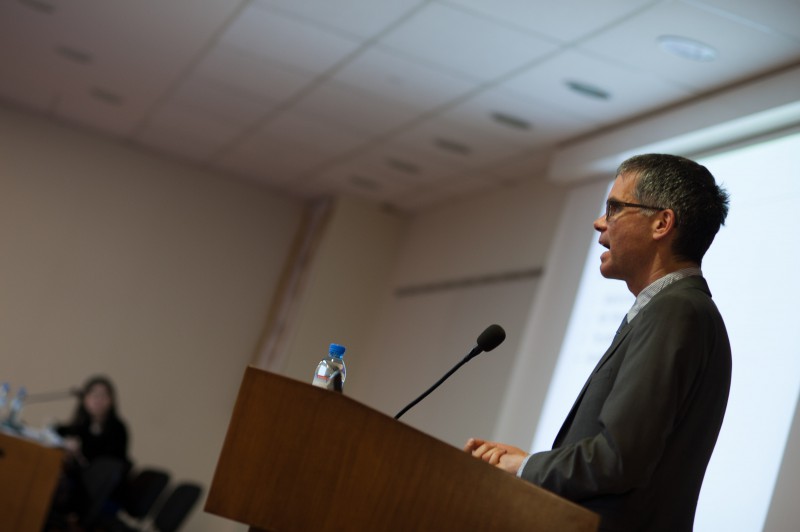 YEREVAN–The American University of Armenia (AUA) hosted a guest lecture on European Union foreign policy on Thursday, April 11 by Dr. Thomas Diez, professor of political science and international relations at the University of Tübingen, Germany.
Dr. Diez's lecture, titled "The EU: A Normative Power?" was organized by Dr. Syuzanna Vasilyan, AUA's Jean Monnet Chair of European Studies and assistant professor of the political science and international affairs program.
This lecture explored a number of fundamental questions around EU foreign Policy and offered an overview of the "Normative Power Europe" debate. Dr. Diez in particular focused on the problem that the European Union seems to be unable to transcend the basic rules of international society, and that its impact, to the extent it has any impact at all, is towards a "solidarisation" of international society, which in turn reinforces the tensions between the norms that the EU sees at its core.'
Founded in 1991, the American University of Armenia (AUA) is a private, independent university located in Yerevan, Armenia and affiliated with the University of California. AUA provides a global education in Armenia and the region, offering high-quality, graduate and undergraduate studies, encouraging civic engagement, and promoting public service and democratic values.